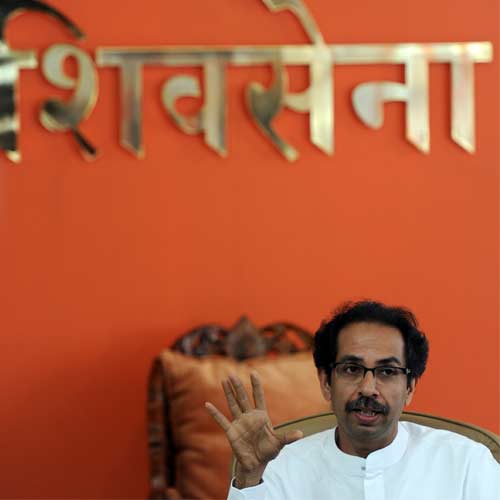 Shiv Sena chief Uddhav Thackeray will send six MPs of the saffron alliance from Mumbai to Delhi along with officers armed with files of pending no objection certificates (NOCs) to speed up city projects which have remained stuck for years due to want of approval from the Centre. BMC officials have been visiting the offices of various departments in Delhi for the last couple of years without success.
"There are several projects which are stuck because the civic body has not got clearances from departments like railways, environment and forest, finance, defence, etc. This is adversely affecting thousands of lives every year," Thackeray said on Wednesday during a visit to major and minor drains in the city to check the progress of desilting. "I have asked them to categorise each subject department-wise and approach officers in Delhi after doing enough homework."
Laxman Vhatkar, director of engineering services and special projects of the BMC, said: "The four new bridges on the Mithi river are awaiting NOCs from the MoEF department for widening." The bridges - Dharavi (55m to 115m), Mahim (46m to 104m), Vaitarna (54m to 122m), Tansa (77m to 143m) – will help reduce flooding and ensure better traffic movement.
A major drain at Nanipada, Mulund, which passes under the railway line needs to be widened for which the BMC has already paid Rs3 crore. However, despite several reminders, the railways have not received an NOC. The NOC from defence is also awaited for the last six months for the widening of Vakola river.
Similarly, the widening work of a 30m bridge to 100m over a drain passing below the Santa Cruz-Chembur Link Road is yet to take off in the absence of the NOC from a department at the Centre. NOC from the MoEF is also pending for the widening of Mogra nullah, which will amount to cutting of mangroves.
The delegation will soon be apprised of the details on how to go about the visit.