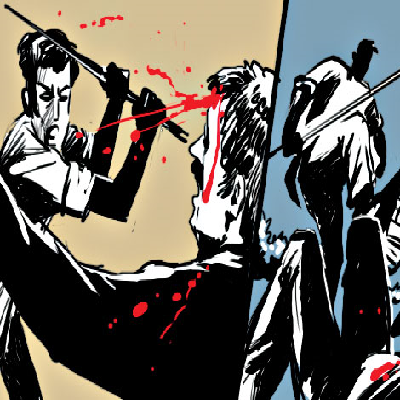 Two more persons were arrested on Tuesday in connection with the murder of a college student Sourav Chowdhury in North 24-Parganas district, though the main accused has still been absconding, the police said.
"Amal Barui and Bhuban Saha, who were members of the group of people who killed Sourav Chowdhury, were arrested today," Additional Superintendent of Police Bhaskar Mukherjee said.
Also read: BJP to send a report on Bengal student's death to Ministry of Home Affairs
A total of eight persons, including the sister of the main accused Shyamal Karmakar, has been arrested so far, while "Shyamal Karmakar is still absconding," he added.
During interrogation, he said, the arrested persons had revealed that they kidnapped Sourav from near his home and strangled him before hitting him on the head with a heavy object on July 5.
The body was then thrown between Duttapukur and Bamungachi railway stations.
Sourav was killed for starting a drive against hooch dens in the area allegedly run by Karmakar.