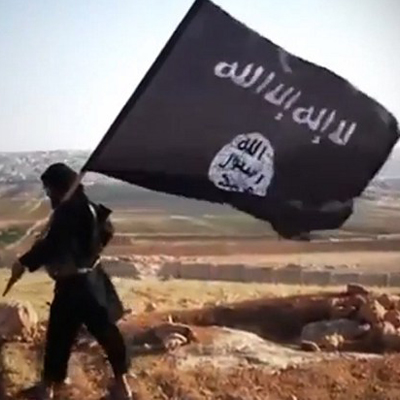 One of the Indian nationals trapped in Iraq, Zulfiqar Abbas who returned safely on Thursday told ANI that none of the kidnapped nationals have been killed so far but the situation is still very dangerous. "The situation is very dangerous in Iraq specially in Mosul and Tikrit. Iraq doesn't have enough force to fight the terrorists. The public has now come up with the army after which they have got some strength. None of the kidnapped nationals have been killed till now but the demand of the terrorists is still not yet known. All the nurses are also safe," said Abbas.
"Although the Indian embassy there is helping but they are not small terrorists; they are very dangerous and around 30,000 terrorists from all over the world have come together," he added. He also said that the terrorists are not targeting any particular caste, instead their main aim is to build a nation between Syria and Iraq and for this attack they have been planning since the death of Saddam Hussein. "Earlier they were doing small attacks but now they planned this major one because the elections have just started in Iraq."
Another rescued victim also told ANI about the worsening situation in Iraq. "The situation is very bad and this is the right time for the Indian government to take some action and fight against terrorism. They are not 100-200 in number; they are 40,000 out of which 25% are Pakistanis. We are praying for the rescue of other trapped Indians."
READ: ISIL are ferocious, worse than animals, people being killed like mosquitoes: Indians back from Iraq
Meanwhile Youth Akali Dal President from Delhi Manjinder Singh Sirsa told about their conversation with External Affairs Minister (EAM) Sushma Swaraj, "We talked to Sushma Swaraj, and she assured that some people have been identified and have been safely brought to a secure place and for the rest she is continuously enquiring after every ten minutes. Prakash Singh Badal also met her and today we are taking the families of trapped Indians to meet her. There only we will discuss as to how could the trapped Indians can be brought back and what are the latest developments."
Sushma Swaraj had earlier stated on Thursday, "Won't leave any stone unturned to rescue abducted Indians."
Criticizing the ministry and the ruling government, Congress leader Ambika Soni said that had the government taken action on time the situation wouldn't have worsened. "EAM said she is monitoring Iraq situation herself. Government should have anticipated this situation and taken steps beforehand. So many days have passed since our Punjab workers were kidnapped on which the ministry is itself saying that they don't have any information. The Indian government should have sent their planes and taken action on time but somewhere there has been a delay," said Soni.
The family of abducted Indian Safdar Abbas from Kanpur also expressed concern for the safety of their son and appealed to the government for his rescue. "Our son went to Iraq 10-15 days ago and the last time we have had a word with him was day before yesterday when he called. After that we don't have any update so far," said Safdar's father. "We just appeal to the Government to take a decision and bring back all the trapped Indians from there. The entire city is concerned about him. I got to know that he will come on 20th but we will not be relieved till he returns to India," added Safdar's brother.