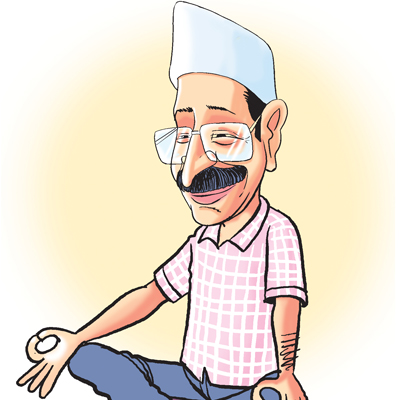 AAP leader Arvind Kejriwal has been plagued by a series of gags and videos at his expense ever since his debut in the field of Indian politics.
His most recent appearance in the news saw him spending the night in jail because his refusal to post bail. In a move that some call inspiring and most call a publicity stunt, the gags ensue as we list five videos poking the best fn at Kejriwal's latest ventures.
1) Undoubtedly the video to top this list has to be the one by the famous Indian comic vloggers 'All India Bakchod' titled Nayak 2.
2) A video released by the channel 'Dukhdarshan' is a funny expose of the controversy-stricken leader.
3) A Yo Yo Honey Singh rap spoof song again by the very famous 'All India Bakchod'
4) A spoof performance of an Arnab Goswami and Arvind Kejriwal interview at the Youtube fan fest by TVF(The Viral Fever) which also goes by the name 'Qutiyappa'.
5) A song spoof by Delhi's Radio Mirchi which is again on a song by popular rapper Yo Yo Honey Singh