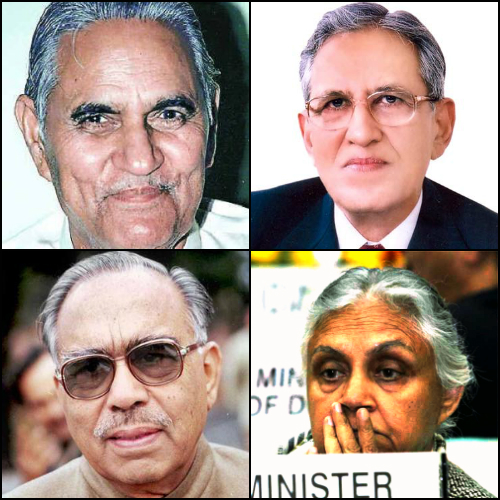 Even as the central government considers replacing seven governors, who were appointed during Congress led UPA-II tenure, Uttar Pradesh' Governor BL Joshi has already resigned from their posts.
This, while West Bengal Governor MK Narayanan and Rajasthan Governor Margaret Alva, are also rumoured to be considering putting in their paper.
The resultant vacancies could help the BJP assuage disgruntled leaders like Lalji Tandon, Kailash Joshi, Kalyan Singh, Balram Das Tandon, KC Nath Tripathi and VK Malhotra who could not fight elections. Read more
Other governors who stand in the line of fire include Kerala Governor Sheila Dikshit, Governor of Nagaland Ashwani Kumar, West Bengal Governor MK Narayanan, Maharashtra Governor K Sankaranarayanan, and Chhattisgarh Governor Shekhar Dutt.
As brutal as it may seem, this action isn't very different from what the Congress-led UPA had undertaken when they came to power in 2004, replacing the NDA government.
The UPA, too, had asked for Governors to be removed ahead of their term.
Haryana's Babu Parmanand, Uttar Pradesh's Vishnu Kant Shastri, Goa's Kidar Nath Sahani and Gujarat's Kailashpati Mishra were among those who were replaced by the UPA government.