Experts, officials feel that granting a unique time zone to Assam will lead to utter confusion.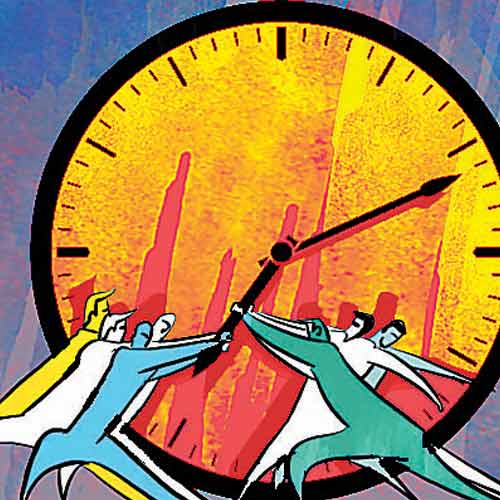 States in India's Northeast, particularly Assam, want to delink from the Indian Standard Time (IST). But experts feel it's not a timely move, that it will have serious political repercussions, and that it's against India's unity.
Last week, Assam chief minister Tarun Gogoi called for advancing "time in Assam by one hour" from the IST to "save energy". The IST is 5.30 hours ahead of the Greenwich Mean Time (GMT ).
India's time zone was established in 1884. Back then, there were two time zones. One for Mumbai and another for Kolkata with Mumbai 40 minutes behind Kolkata.
Now, after the Assam call for a separate time zone, senior government officials and constitutional experts are against the idea. Advancing the clock during different seasons is not novel. It's the practice in several countries across the world.
Noted constitutional expert Subhash Kashyap said the step would offend the concept of the Indian Standard Time. "If at all it has to be done, the decision has to be taken in consultation with the Union government. But it would attack the concept of a one India," Kashyap told dna.
"It would be to some extent disintegrative of the sentiment of unity. It's a small issue. There are other pressing issues which need urgent attention. At this point of time it is not right to get stuck on such trivial issues," he said. "There are several other ways to save energy."
The single time zone (with IST line of longitude 82.5°E) means western states like Maharashtra and Gujarat have the same time as the eastern ones. And the western states have more daylight hours than the eastern ones. Time zones are calculated on the basis of longitudes and 15° of longitude is equivalent to one hour. Mumbai and Kolkata have a difference of around 10° longitude — a time difference of around 45 minutes. But because India has one time zone, the clock is the same in both cities. The sun rises and sets in eastern and north-eastern states at least an hour earlier than the rest of India.