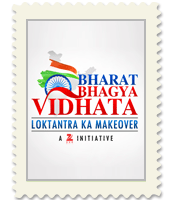 During 66 years of independent India all political parties in the country have primarily been concerned about building their vote banks rather than working towards creating the provisions of basic amenities like water supply, electricity and proper road connectivity in the country said Sunita Narain.

Speaking on Zee Media's 'Ek Naari Aisi Bhi' under the Bharat Bhagya Vidhata initiative, director general at the Centre for Science and Environment, Narain reckoned the need to curb excessive wastage of water.
"It is unfortunate that on one hand many posh areas in cities like Delhi have more than enough availability of water but on the other hand several JJ colonies fail to get adequate water to meet their basic needs," claimed Narain.
India has about 16 per cent of the world's population as compared to only four per cent of its water resources. With the present population of over 1,000 million, the per capita water availability is around 1.170 cu m/person/year.
"The grim reality is whichever party forms the government; it fails to bridge the gap in providing basic amenities to all," added Narain.
Not surprisingly, according to a World Bank study, of the 27 Asian cities with populations of over 10, 00,000, Chennai and Delhi are ranked as the worst performing metropolitan cities in terms of hours of water availability per day, while Mumbai is ranked as the second worst performer and Calcutta the fourth worst (Source: Background Paper - International Conference on New Perspectives on Water for Urban & Rural India - 18-19 September, 2001, New Delhi.)
Priyanka Chaturvedi, AICC spokesperson however took a different stand on the issue. She said, "Every government takes responsibility for providing basic amenities but the ever growing population and migration is creating hindrance in equal distribution of services in the country."
Politics further plays havoc.
"It is also important to realize that all initiatives would only perform when the opposition supports the ruling party in issues of public interest," added Chaturvedi.
But who should be held responsible?
BJP'S youth leader Nupur Sharma stressed, "Not merely the Government, but everyone should join hands for conservation of available resources."
Urging the masses to demonstrate against the injustice, Sharma added, "We are in a democratic country, where masses have the power to vote and choose the rulers. When you can vote and elect a party, you can also demonstrate against it whenever you feel cheated."
Pitching for Gujarat's chief minister Narendra Modi, as the most preferred Prime Ministerial candidate, Sharma said, "Gujarat is a perfect example of optimum utilization of available resources. It is definitely creditable, how BJP government in Gujarat has perfectly resolved power shortage by using solar energy."
Ek Naari Aisi Bhi airs at 10:00 pm every Wednesday on Zee Media channels.