PM appeals for calm and peace in the aftermath of Hyderabad blasts.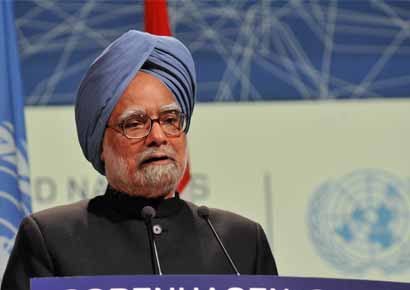 Prime Minister Manmohan Singh on Thursday decsribed the twin blasts in Hyderabad as an "dastardly attack" and said the guilty should not "go unpunished."
"This is a dastardly attack, the guilty will not go unpunished," a tweet from the Prime Minister's Office (PMO) quoted Manmohan Singh as saying of of the two blasts that killed at least 10 people and injured 50.
The PMO also said that the prime minister "strongly condemned" the bomb blasts.
"I appeal to the public to remain calm and maintain peace."
"PM also directed the central agencies to extend all possible help to Andhra Pradesh state authorities in relief operations," the tweet said.