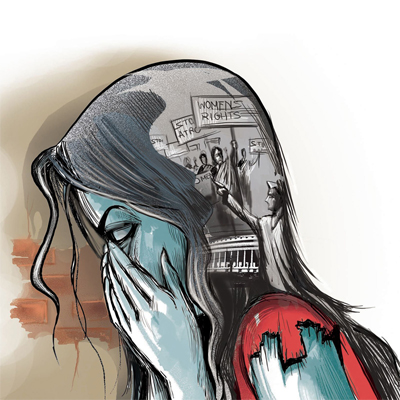 Thousands may have taken to the streets and held candle light marches following the gruesome December 16 gang-rape incident, but when it comes to helping such victims even now only a few volunteer.
A recent "social experiment" video, which has gone viral on social media especially at a time when the Badaun gang-rape incident has sparked nation-wide outrage, shows a woman screaming for help from a car and very few people intervening to stop the abuse.
The video, which has been viewed by more than 1.2 million people, shows a white van with tinted glasses parked on the road side in a secluded area. A prerecorded audio of a woman screaming for help along with a man trying to muffle her voice emanates from the vehicle.
It shows people, though hearing the screams, preferring to walk past. However, there were some brave-hearts including a 78-year-old security guard who rushed forward to help and tried to force open the van door. One even called the police.
The "social experiment" was carried out by YesNoMaybe, a group of friends who make videos "to spread smiles", and has grabbed attention especially after the uproar over the Badaun gang-rape incident in which two cousins, aged 14 and 16, were raped and killed in Uttar Pradesh.
Their bodies were found hanging from a tree, a day after they went missing last month .
Just 18 months ago, the gang-rape of a 23-year-old paramedical student in a moving bus had sparked unprecedented public protests in the national capital.
"Despite efforts to raise public consciousness, wide-spread apathy still prevails in our society towards cases of violence against women. The societal indifference is mind numbing at times. Often as a measure to avoid trouble, people walk away and tend to ignore and not see such cases," said All India Democratic Women's Association​ (AIDWA) general secretary Jagmati Sangwan.
"The societal insensitivity to what is happening to women is heart wrenching, although there is a visible attitudinal shift. People who tend to overlook such crimes are equally complicit," said Ranjana Kumari, Director of Centre for Social Research.
The video invited comments ranging from "India, the land where rape is acceptable. Even their minister says that rape can sometimes be right" to the more cynical, "don't call this a 'social experiment' call it prank which we upload so we get internet fame."