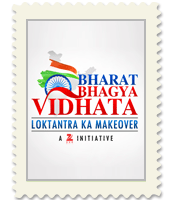 Sudhir Suryawanshi brought the two veterans together on the eve of the 67th Independence Day celebrations. Excerpts from the interaction:

How it began

Das: At the age of 13, I left studies and joined the freedom struggle. India's future was our future. My father, too, was deeply involved in the freedom movement. He motivated me to join in my teenage itself. Our family was very well-off. There were no issues of bread and butter, just the one of securing freedom for India. I was a soldier of Gandhi's Vanar Sena and was entrusted with the responsibility of conveying messages from freedom fighters to senior leaders. For that, I used to travel from one place to another mostly alone in the night. As a strategy, travelling in groups was avoided as there were chances of being nabbed by the Britishers. It was easy for a lone person to escape unlike a group.
Samant: During World War II, there were widespread rumours that Mumbai would be destroyed by a bomb. Due to that fear, a majority of the families left the city. Only government officers stayed. I was sent by my parents to Belgaum in Karnataka to a relative's place to continue my studies. At that time, the atmosphere was so charged with the freedom struggle that no one could keep themselves aloof from it. I too joined and started handling propaganda and awareness drives in Belgaum. Unlike today, there was no technology available to spread messages. We had to rely on primitive techniques, such as cyclostyle printing to copy the leaders' messages and paste them before the government offices. I was thrilled to do all these things, to keep the movement alive and moving despite the adverse situation.

Early influence

Das: I feel myself lucky to have met Bapuji (Mahatma Gandhi) during a fund collection meeting. I was the youngest in the group. Gandhiji even blessed me by putting his hand on my head. I still remember that moment. I worked mostly in Bengal and Odisha.
Samant: I never came in contact with Gandhiji but that did not deter me from joining the freedom struggle movement. I heard his speeches in Mumbai and other places as well. To unite and inspire ourself, we used to make cuts on our fingers with a sharp weapon and put a tilak on our foreheads with the blood. It was a symbolic way of motivating ourselves for the liberation of the motherland.

Das: We were influenced by the work and speeches of our great leaders -- Bapuji and (Jawaharlal) Nehru. They were sacrificing everything for India's freedom, leaving their families behind. I miss all these leaders a lot today.

From behind bars
Samant: The Quit India Movement had just completed one month in 1942. To commemorate the event, we hoisted the Indian flag and made a round of the city by singing patriotic songs and anthems. We were arrested and jailed at Teljana near Chandrapur in 1942. I spent 11 months in jail when I was in the Std X.

Das: My arrest was similar. We too were hoisting the flag despite a strict order by British authorities not to. The police detained us in Balasore jail. They convicted and sentenced me for eight months' rigorous imprisonment. I was released on bail after spending 26 days in jail.
Samant: My experience in jail was very good. I was jailed with Maniben Patel, daughter of our first home minister Vallabhbhai Patel, along with many other great leaders. Maniben, in particular, was very kind and helpful. The British police had distributed dirty and disease-inflicted prisoner dresses to us. It would have given us cholera. Many were already dying because of it at that time. However, Maniben insisted that clean clothes be given to us. She also helped me complete my studies from jail. She was the daughter of a big leader, yet she was very humble and her living too was very simple.

There was a uniqueness to every leader's speeches. Subhash Chandra Bose's speech used to charge people up immediately, gearing them up to make sacrifices for freedom. Mahatma Gandhi's speech was like evening prayers, very soothing. People would want to keep listening to him. Socialist Sane Guruji speech was like a mother talking to her children, soft, humble and full of love.
Das: I feel sorry and sad, this is not the freedom we expected. One has to pay a bribe for everything these days -- birth and death certificates, school admission, train reservation etc. Our country is in the hands of wrong people. Everything is adulterated and polluted. Corruption has became a part of our lives. Did we make sacrifices for such an India? It is frustrating and saddening. Nowadays, I have stopped moving out of the house. Newspapers are full of crime and dirty stories. I don't feel like reading all that. What kind ethics we are going to imbibe in the younger generation?
Samant: I fully agree with Mr Das. Corruption has penetrated all walks of life. However, there is still hope. Positives changes are happening. Technology has changed people's lives. People are more connected with each other. I think that will reduce corruption. The young generation is very smart. I am confident that over time it will bring about more positive changes.

Das: I had a lot of hope from the Anna Hazare movement. But after his associates joined politics, they are losing steam. Even the young generation has developed a mindset that one needs to pay a bribe for every little thing. It is frustrating. If you are paying donation for school admission, how you can expect ethical behaviour and good services from that child who, in future, may join the government services. S/he will surely recover her/his money by exploiting people. That's why I feel that the British were much better than our politicians. At least they (Britishers) were sensible and had some set law and discipline. There was no anarchy, unlike now when everyone is busy making money for themselves.
Samant: Mr Das is right to some extent; however, during the British rule, we were not allowed to speak up. Now, in a democracy, we can express our views. What the government needs to do is provide quality education because that is the foundation to make the country good and strong. People too should work hard. Only then we can expect positive change.

Das: Today's generation doesn't have any great leaders to look up to, someone the youth can emulate. Look at our present leaders, all of them are involved in some or the other scandal.