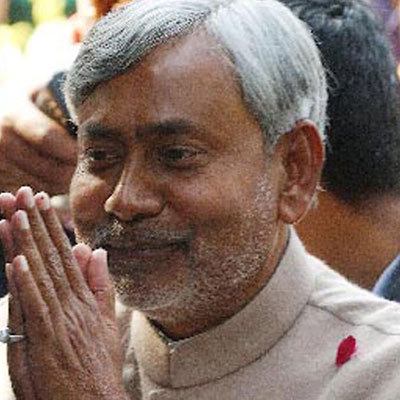 Talks on the non-Congress, non-BJP political alternative – envisaged by Bihar chief minister Nitish Kumar for the upcoming Lok Sabha elections – seem to be going full steam ahead. Top leaders of three parties spearheading the block talks will meet in New Delhi on Monday to brain storm on the contours of the alliance. The block may kick start its campaign from Bangalore later this month.
JD(U) MP K C Tyagi, Samajwadi Party general secretary Ram Gopal Yadav and CPI(M) Politburo member Sitaram Yechury are meeting in New Delhi to discuss the broad contours of the alliance. A joint policy is in the pipeline. A source close to the development told dna, "The three leaders are likely to decide the line that the alliance will take on most of the issues facing the country. This meeting needs to be seen as a precursor to the meeting of over a dozen parties to be convened by Bihar chief minister Nitish Kumar this week."
On the economic front, the alliance is likely to make a strong pitch for an alternative economic policy, which would be starkly different from the neo-liberal policies of both Congress and BJP, claimed a source. They, however, maintain that the alliance is not going to declare any prime ministerial candidate.