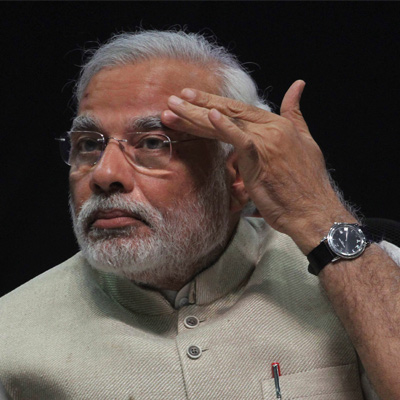 Narendra Modi today alleged that Third Front was only aimed at promoting the interest of Congress and cannot do any good for the country.
"Third Front is actually aimed at promoting the interest of Congress," he said addressing party rally while launching a blistering attack on Bihar Chief Minister and JD(U) leader Nitish Kumar, a prime mover of the anti-Congress and anti-BJP Front.
"Did you hear about Third Front a year or six months ago? ... It has come (into being) on the eve of elections...
It can spoil the elections but can do no good for the country," the BJP prime ministerial candidate said.
Coming down heavily on Congress and other parties, he said while for BJP secularism meant promoting the interests of all castes and communities and ushering the country on the path of development but for the others it has a "narrow meaning of stopping Narendra Modi from coming to power".
Tearing into Kumar's development claims, he quoted statistics stating that only 23 per cent households in the state have toilets and only 16 per cent have electricity.
New entrants to NDA - LJP President Ramvilas Paswan and Upendra Kushwaha of Rashtriya Loksamata Party-- shared the dias with Modi for the first time after becoming part of the alliance.