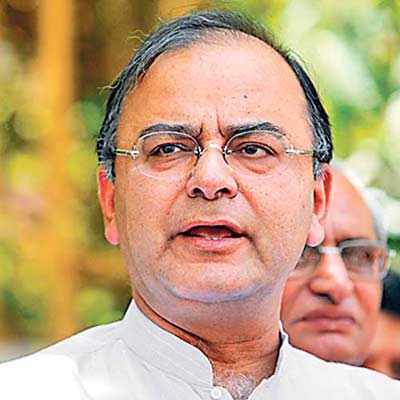 At Narendra Modi's recent rally in Amritsar where he brought in Prime Minister Manmohan singh's brother Daljeet Singh Kohli into BJP's fold, Arun Jaitley targetted Congress for its corruption. Earlier, Manmohan Singh had targetted Modi stating that there was no Modi wave in India. In a jibe, Jaitley said that the wave existed to defeat Congress in the Lok Sabha elections.
A massive crowd had gathered in Amritsar to attend the Bharat Vijay Rally. The rally was addressed by Narendra Modi, BJP candidate for Amritsar Arun Jaitley, Punjab CM prakash Singh Badal and host of NDA Punjab leaders.
While Jaitley said that he was glad that NDA chose him as an candidate from Amritsar. He added, "There were two kinds of waves seen in this election. One is to defeat Congress and the other is to elect BJP."
He added that his dream was to see Amritsar as a developed city flourishing with tourists thronging this culturally rich city. He promised that the new government in Delhi will fight the issue of narco-terrorism on the most priority basis.
Prakash Singh Badal said, "Aritsar being on the borders is very suitable to be developed as trade center. Narendra Modi is going to form the government in Delhi and Arun Jaitley is the right candidate to raise the issues faced by Punjab."