Mumbai-based photographer Raj Shetye recently posted an album of photographs on his Behance page called 'The Wrong Turn' which depicted a woman being harassed by several men on a bus. The pictures lead to a lot of outrage on social media with people alleging that the photoshoot was based on the 2012 Delhi rape case. However, the photographer told Buzzfeed that,"It is not based on Nirbhaya." and that "This is in no way meant to glamorise the act, which was very bad. It's just a way of throwing light on it."
When asked why the models were dressed in high-end designer wear, he told Buzzfeed,"The message I would like to give is that it doesn't matter who the girl is, it doesn't depend on which class she belongs to – it can happen to anyone.We stay in a society where rich people roam in cars, and poor people who roam in public transport are in danger. It was my intent to mix these two things which are pretty apart from each other and make aesthetically strong images about it."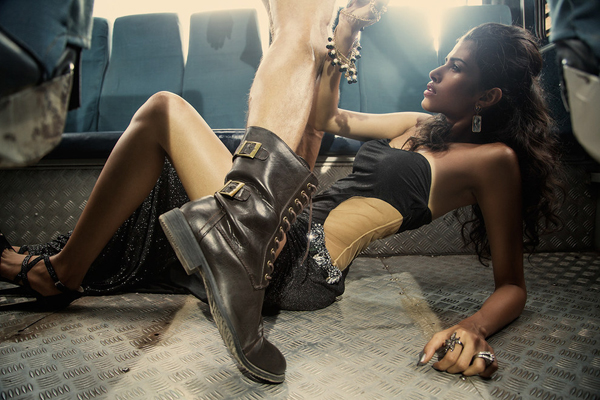 The photos received a lot of backlash on Twitter:
Rape is not inspiration for a fashion shoot. I don't know what the photographer was thinking doing an editorial shoot inspired by 'Nirbhaya'

— Amrita Puri (@_Amrita_Puri) August 5, 2014
'Nirbhaya' Gang rape themed fashion shoot!!! Really BAD judgement from whoever thought its cool.

— Nachiket Barve (@nachiketbarve) August 5, 2014
Are we now glamourizing rape by doing a photoshoot inspired by Nirbhaya? My stomach just churned. https://t.co/OdtgMPG4ZP

— Agratha Dinakaran (@Agratha) August 5, 2014
So this person thought it was okay to do a 'glamour shoot' on Nirbhaya's story. https://t.co/BPRYpT9ERK Disgusting and how.

— Moggy. (@Highheelswaali) August 2, 2014
However, after the pictures sparked outrage, they disappeared from the website.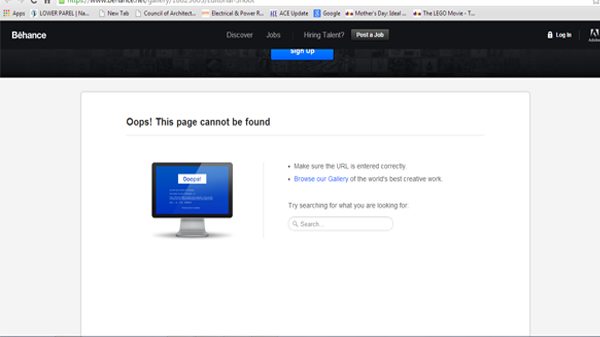 In the past, a number of shoots done by international publications have received flak for trivialising issues.
1. Vogue Italia was accused of trivialising domestic violence with a glam fashion shoot. In the introduction, Vogue Italia argued that the "assumed incompatibility" between fashion and politics amounts to a "psychological embargo" and makes us all "partners in crime" in ignoring pressing issues.
2. Vogue Italia ran a controversial oil spill-inspired editorial in August 2010 issue carried 24 pages of Kristen McMenamy, shot by Steven Meisel interpreted images of injured, oiled animals that have inundated the news media since the Deepwater Horizon explosion in April. The magazine was accused of glamourising this ecological and social disaster for the sake of "fashion"
3. French Vogue's representation of ambivalent, modern motherhood
French Vogue editor Carine Roitfeld styled model Lily Donaldson in an editorial. It was a cigarette-fueled, pregnancy-padded shoot which raised eyebrows and questions across the board.