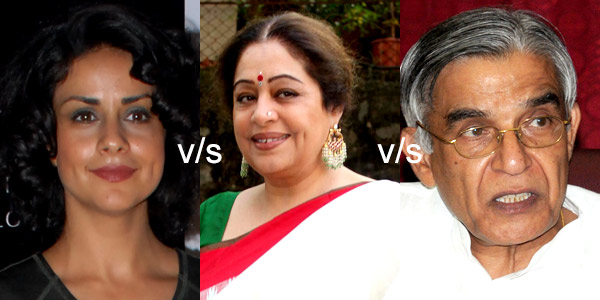 Chandigarh - The Lok Sabha seat of Chandigarh is as glamour-filled as it gets. Two Bollywood actresses are fighting the seat which is currently held by 5-time winner and Congress party heavy weight Pawan Kumar Bansal who was alleged to be involved in the Railway Scam. While the Aam Aadmi Party has fielded noted activist and former Ms World Gul Panag, the BJP has fielded Kirron Kher from here. Kher though has faced problems with BJP workers in Chandigarh who have rebelled against her.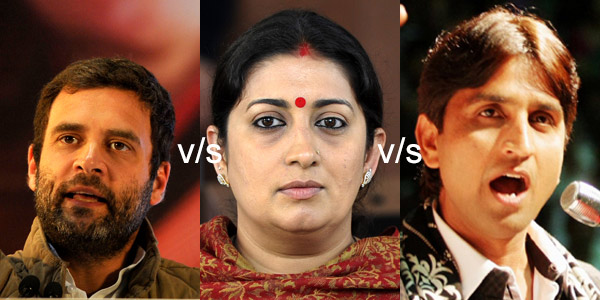 Amethi - While Rahul Gandhi may win Amethi with a decent margin, both AAP and BJP have fielded strong candidates in Kumar Vishwas and Smriti Irani respectively. While Kumar Vishwas has had a fair chance at campaigning in Amethi, Smriti Irani was given the party ticket only a fortnight before the elections begin.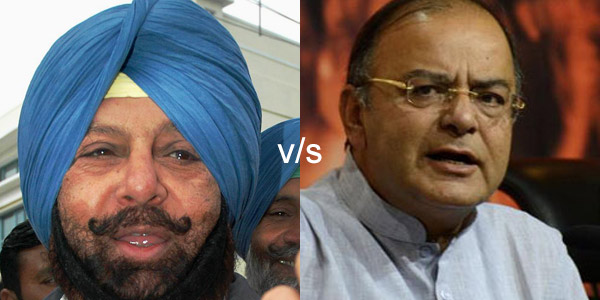 Amritsar - The Sikh holy city of Amritsar faces a royal battle with the Congress candidate and erstwhile Maharaja of Patiala, Capt. Amarinder Singh contesting against BJP's suave Arun Jaitley. While Capt. Amarinder has played the outsider card against Jaitley and both have traded barbs at each other, many sources within the BJP and on Twitter feel Jaitley may not stand a chance against the titular Maharaja.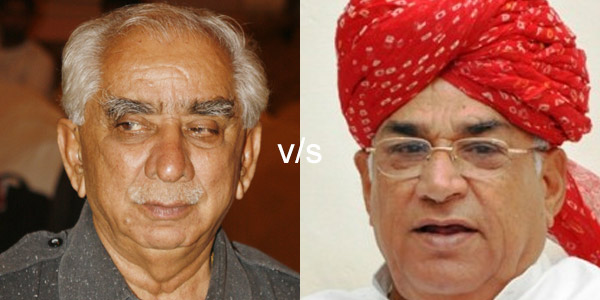 Barmer - The energy rich Barmer seat has been rather painful for the BJP after an internal fight broke out within the party with Vasundhara Raje insisting on ex Congress leader Sonaram Chowdhary being given a ticket while senior party leader Jaswant Singh demanded he be given the ticket as it was his hometown and he wanted to fight his final election from there. Jaswant Singh finally decided to file his nomination papers as an independent candidate and is now battling the BJP here. He was later stripped of his party membership by the BJP.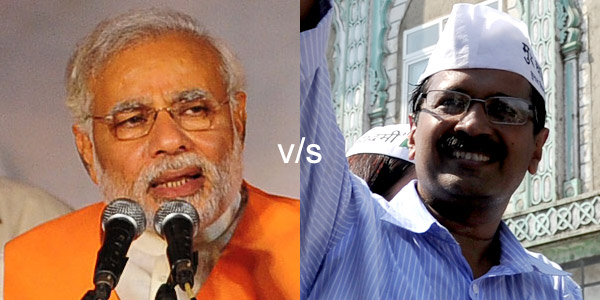 Varanasi - The religious capital of India will see BJP's Prime Ministerial candidate Narendra Modi fight it out along with AAP's Arvind Kejriwal. The Congress and Samajwadi Party candidates are yet to be announced. Will the Hindu Hriday Samrat Modi win the seat? Or will Kejriwal play spoilsport leading to Congress or SP winning the seat?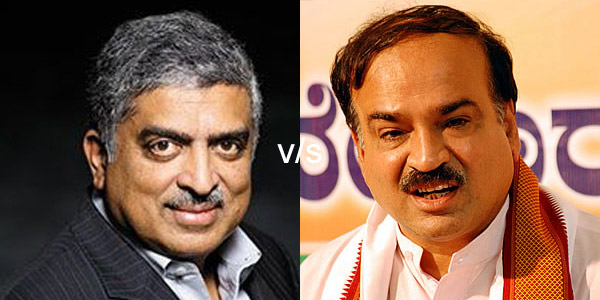 Bangalore South - India's only dollar billionaire candidate and Infosys co-founder Nandan Nilekani goes up against the BJP's Ananth Kumar. While Nilekani is considered a clean candidate, Ananth Kumar was featured by AAP in a list of most corrupt leaders. Ananth Kumar though has sued Kejriwal for this.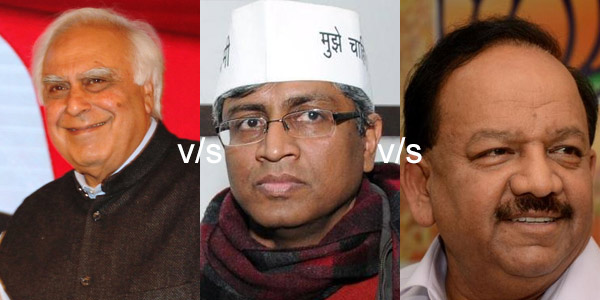 Chandni Chowk - Home to Delhi's and arguably India's largest wholesale market, nearly 60% of the vote-share from Chandni Chowk went to Kapil Sibal in the 2009 elections. This election though the AAP has fielded Ashutosh their ace candidate, while BJP has fielded Dr. Harshvardhan who is also now considered a strong candidate after getting a BJP majority in the 2013 Delhi assembly elections.