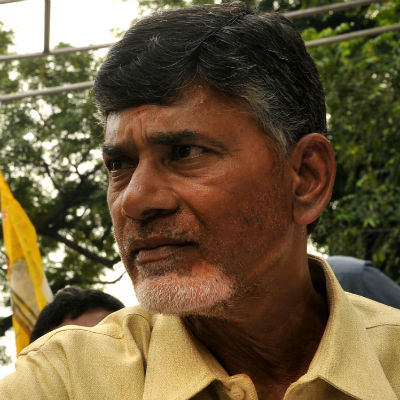 N Chandrababu, President of the Telegu Desam Party is the next in a host of personalities who are extending their congratulations to BJP PM candidate Narendra Modi over their overwhelming victory in the 2014 Lok Sabha elections.
He was quoted as saying "I am looking forward to work with you for development and good governance in the state and at the Centre" to Modi over the phone.
Chandrababu has also allegedly thanked Modi for ending the Congress' tyrannical rule and he also wishes Modi luck in leading the nation to becoming an international superpower.
Modi returned the compliment by saying that Chandrababu had shown a spectacular performance in the Assembly and Lok sabha Elections in Andhra Pradesh.
Whether or not the TDP will join the NDA at the centre remains to be seen.