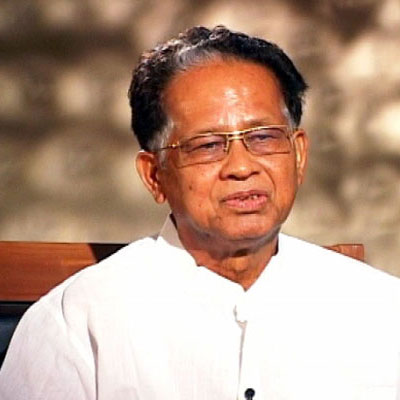 Facing in-house rebellion in the wake of the party's poor show in Lok Sabha elections in the state, Assam Chief Minister Tarun Gogoi today had two separate rounds of meeting with Congress Vice-President Rahul Gandhi here on Tuesday.
Gogoi first met Rahul at noon and this was followed by a second round of meeting in the afternoon during which the Chief Minister was asked to control the rebels, party sources said.
Separately, a three-member committee of Congress comprising senior party leader Ghulam Nabi Azad, CP Joshi and Motilal Vora held a meeting in New Delhi on Tuesday to discuss the unfolding situation in the party in the state, the sources said.
The committee was set up more than a week ago to look into the political crisis in Assam.
The sources said that the senior leaders of the party today came to the conclusion that a reshuffle in the Assam Cabinet needs to be carried out to avoid a split in the Odisha Pradesh Congress Committe​e (PCC).
The Assam Chief Minister had met Congress President Sonia Gandhi and Vice-President Rahul Gandhi almost 10 days back as internal dissension in the state unit deepened, with faction opposed to him seeking a change of guard.
The Congress leadership was understood to have told Gogoi earlier to check the rebellion or face problems.