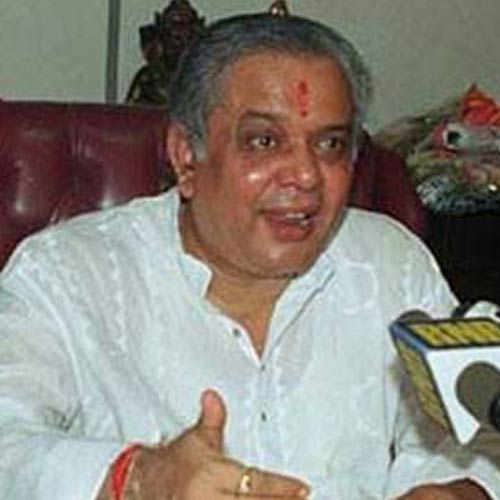 Prime Minister Narendra Modi on Monday expressed his sadness over passing away of BJP leader Tapan Sikdar. He described his contribution in building the party as rich.
The prime minister wrote on Twitter: "Shri Tapan Sikdar will be remembered for his rich contribution in building the BJP & his years of dedicated public service."
"Tapan Sikdar ji's demise is extremely saddening. May his soul rest in peace," he added.
Sikdar, 70, one of the tallest leaders of BJP's Bengal unit, was admitted at All India Institute of Medical Sciences (AIIMS) on May 29. He died there this morning.
Sikdar, a two-time Lok Sabha member, had served as a minister in the Atal Bihari Vajapyee government from 1999 to 2004.
Former Union minister of state for telecom Tapan Sikdar who had won twice from Dum Dum seat died at AIIMS on Monday morning.
He was 70 and was a bachelor. He had kidney ailments and even he was dialysis for twice a week he contested the parliamentary polls of 2014 from Dum Dum.
He was the popular face of the BJP in Bengal, because he helped BJP to make its footing in Bengal amid the Left regime, when BJP men were often attacked by the ruling party cadres.
Sikdar was full of optimism and for that he decided to contest the polls in 2014, though he had a failing health. "He was optimistic about his win and he campaigned a lot during the polls, as he was much popular among the border district residents and refugees for whom he was a messiah," said Rahul Sinha, BJP state president.
During his tenure as a BJP state president he used to tour the districts and could reach out to the people in distress.
Tapan Sikdar was airlifted to AIIMS on Thursday as his condition deteriorated in Kolkata. He was a popular leader and even a MOS for telecom he was dynamic as he introduced several path breaking steps in mobile networking. He was known for his nature to help people and was a mass leader, BJP leaders said.
He was a minister in AB Vajpayee's government. People close to him felt that during the last two months poll campaign further worsened his health and for that he turned critical.
Sikdar was born in Jessore in Bangladesh and later his parents moved to Bengal after the partition.
BJP state leaders felt that when BJP was making a rapid progress in Bengal, at that time it was a great loss for the party as he could have helped much in the organization of state BJP.
Babul Supriya, singer and BJP MP from Asansol too expressed his condolence. Bikram Sarkar former MP also expressed his condolence and said that it was a great loss for the Bengal BJP, as he could have guided the party as it is gaining ground in Bengal now.
Tapan Sikdar was a Union minister of state in the National Democratic Alliance government of India and a Bharatiya Janata Party politician. He was born on 20 September 1944 in Jessore.
His father Dr.DN Sikdar was a physician. His mother's name was Smt. Bela Rani Sikdar. He was member of 12 and 13 Lok Sabha representing Dum Dum in West Bengal.
Here's a timeline of his work:
1998 Elected to 12th Lok Sabha
1998-99 Member, Committee on External Affairs and its Sub-Committee-III; Member, Committee on Finance; Member, Consultative Committee, Ministry of Water Resources
1999 Re-elected to 13th Lok Sabha (2nd term)
13 Oct. 1999-2002 Union Minister of State, Ministry of Communications
10 Jan - 30 June 2002 Union Minister of State, Ministry of Communications and Information Technology
1 July 2002 -2004 Union Minister of State, Ministry of Chemicals and Fertilizers (India)
He was Union Ministry of Communications and Information Technology (India). Later he was Union Minister of State, Ministry of Chemicals and Fertilizers.
He unsuccessfully contested the Dum Dum Lok Sabha constituency in the 2009 general election where the All India Trinamool Congress (an earlier National Democratic Alliance ally) candidate (who won and became the MP) got 458,988 votes whereas the Communist Party of India (Marxist) candidate got 438,510 votes) and he polled only 55,679 votes.
Read more: Narendra Modi expresses sadness over Tapan Sikdar's passing