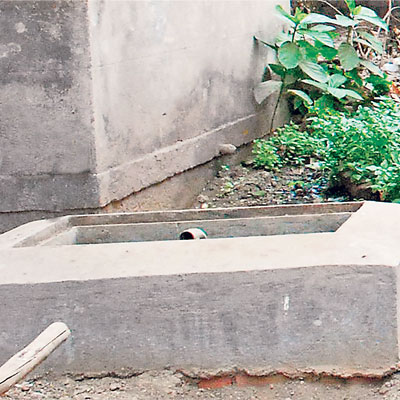 In the backdrop of continuing incidents of fatal fall of children into open borewells, Tamil Nadu Government on Tuesday introduced two Bills in the Assembly to amend certain acts, mandating permission from authorities for sinking wells and providing for a jail term up to seven years in case of violations.
Municipal Administration and Rural Development Minister SP Velumani introduced the Bills, including one to amend the the Tamil Nadu Panchayats Act, 1994. Following the fatal accidents and death of children due to the carelessness attitude of the owners of bore wells, tube wells and open wells and the agencies carrying on the business of sinking such wells, the government has decided to amend the Act in order to regulate sinking of these wells, the Bill said.
It mandates every person desiring to sink any well in panchayat villages to obtain a permit from executive authority accompanied by a fee not exceeding Rs 5,000. Besides, application should be made to the District Collector for grant of a certificate of registration for sinking activity.
In case of violation of this provision, the person, on conviction, shall be punishable with imprisonment for a term which shall not be less than three years but which may extend to seven years besides a fine of upto Rs 50,000.
Similarly, another Bill introduced by the Minister sought to amend Tamil Nadu District Municipalities Act, 1920, Madurai City Municipal Corporation Act, 1971, Coimbatore City Municipal Administration Act, 1981 and Chennai Metropolitan Area Groundwater (Regulation) Act, 1987 suitably. There were three incidents of children falling into deep pits within a span of 10 days in April this year.
While a four-year-old boy was rescued after he fell into a 400-feet borewell in Kuthalaperi village on April 14, in the other two incidents the victims could not be saved.