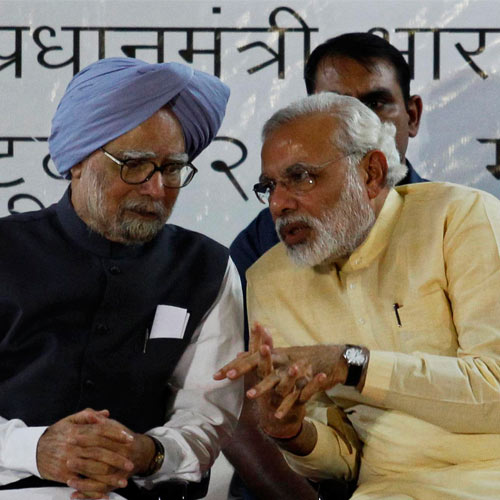 Prime Minister Manmohan Singh today said he took BJP's Prime Ministerial candidate Narendra Modi "very seriously" and there was no room for complacency.
"As a political party we can't underestimate the power of the opposition to unsettle the ship of the state," he said replying to a question at the Hindustan Times Leadership Summit here.
He was asked about different views among his cabinet colleagues, one of whom has stated that the challenge posed by Modi should be taken seriously while another has dismissed the opposition.
"I am one of those who takes very seriously our opponent. There is no room for complacency," Singh said.
He said the Congress party is going to elections with a spirit of self-confidence. "That should not be mistaken whatever is the outcome of Assembly polls," he said.