Chhattisgarh first state set to hire former officers as instructors to take on Red challenge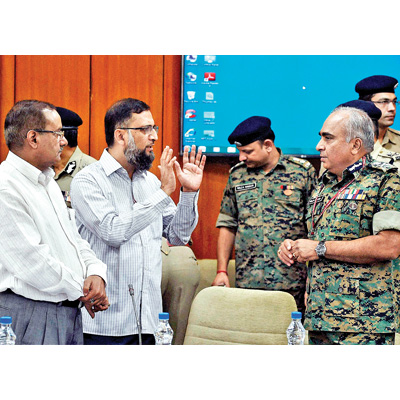 The Chhattisgarh government has decided to hire retired army officers upto the rank of Brigadier as instructors in the state police in its fight against Maoists or Left-wing extremism. The state government is also considering a proposal to absorb army officers into the state police force on a permanent basis after they complete a specific period of service.
Even though the army has so far trained more than 75,000 personnel of central paramilitary forces and the police personnel of many naxal-affected states in the last 10 years in counter-insurgency and counter-terrorism techniques, this will be the first time that a state government directly recruits former defence personnel in countering the Maoist menace.
The move follows BJP-led Chhattisgarh government's discussions with the Narendra Modi-led Union government and with the top army brass. This is the Modi government's first strong move to counter Maoists.
A senior defence ministry official, speaking on condition of anonymity, said that Chhattisgarh's initiative will be followed by other Maoist-affected states, such as Odisha, Jharkhand, Bihar, Maharashtra, etc.
"Like Maoists, the army also uses guerrilla warfare tactics. Army officers, who have served in insurgency-hit areas, will be able to provide better strategy and training to take on Maoists," a senior officer at the army headquarters said on condition of anonymity.
To begin with, Chhattisgarh will employed the retired army officers on a contractual basis as instructors in the counter-insurgency and anti-terrorism training establishments and in the Chhattisgarh Armed Force battalions deployed in Maoist-affected areas. The state government has told the ministry of defence that only those officers, who have combat experience in counter-insurgency or counter-terrorism areas will be considered for the appointments.
The former army officers will be contracted for three years on a monthly salary of Rs 85,000. "These officers will be entitled to benefits similar to those offered to Chhattishgarh police and its Armed force," said a defence ministry official.