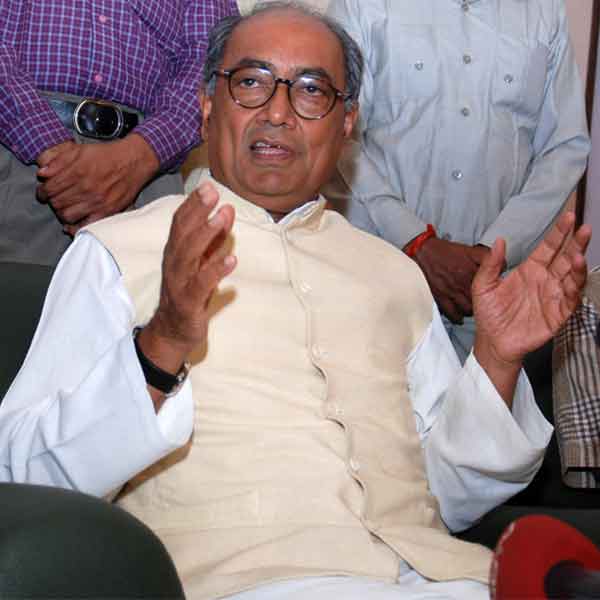 Congress general secretary Digvijay Singh Thursday demanded the suspension of parliamentarians who close in on the speaker's or the chairman's podium, disrupting the house.
"If any member enters the well of the house, he should be immediately suspended. There is a rule in place to deal with this, but it hasn't been implemented so far," Singh said at the inaugural session of Panchayat Aaj Tak, a daylong political conclave on the upcoming Lok Sabha elections.
"So many important bills are pending which are suffering due to unnecessary protests. People have lost faith in politics and we have to take this step to save democracy," he added.
Both houses of parliament have been paralysed for the seventh successive day Thursday over the Telangana issue.
An Andhra Pradesh parliamentarian used pepper spray inside the Lok Sabha when the Telangana bill was tabled while a TDP member broke the speaker's mic.
Protestors, opposing and favouring the creation of a separate Telangana state, have repeatedly surrounded the speaker's podium, raised slogans, tore official papers and have almost come to blows.