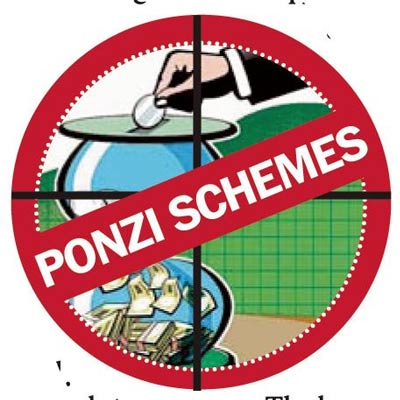 Eight employees of a company allegedly running ponzi schemes were arrested on the charge of collecting funds promising high returns to gullible investors in Kandhamal district, police said today.
Based on an FIR lodged by a woman investor, a raid was conducted at the company's offices at Raikia and Baliguda and eight of its employees were arrested last night, Kandhamal Superintendent of Police Kuanr Vilas Singh said.
The employees were arrested under various sections of the Indian Penal Code (IPC) and provisions of Prize Chits and Money Circulation (Banning) Act, 1978, he said.
The company had done business of Rs 60 crore since its inception in the area, Singh said, adding, police seized records, registers, list of employees, list of depositors and schemes, cash books, brochures, computers and other accessories.
The case would be handed over to the CBI, Singh said.
A raid would also be conducted at the company's branches at Sarangada and Nuagaon in the district soon, he said.