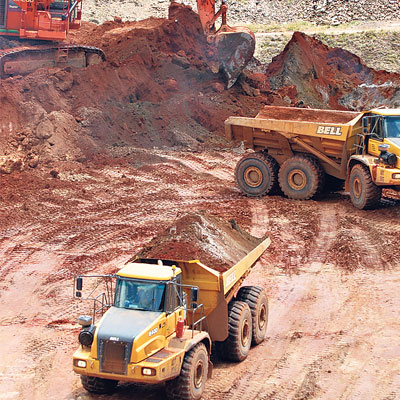 In a decision that delighted the mining companies, Supreme Court on Monday has lifted the ban on iron ore mining in Goa limiting its extraction to 20 million tonnes a year.
The miners will also need to renew their leases with the Ggovernment of Goa.
This ban was imposed in October 2012 based on the findings of the Justice MB Shah Commission report, which estimated a $6 billion loss to the treasury due to alleged illegal mining over 12 years that also deteriorated the environmental conditions in the western state of Goa. this inquiry was backed by Goa chief minister Manohar Parrikar.
A similar step of imposing a ban on iron ore mining had been taken in Karnataka in the previous year in 2011.
Some estimates have suggested that this ban affected India's iron ore export as it reduced by 85%. This upliftment will help in a gradual recovery in the iron ore sector.
Also, the Supreme court has appointed another expert panel that will oversee the mining and study it's environmental impacts. This panel will submit its report within six months and provide a final recommendation on the annual cap on extraction.