Sumitra Mahajan is the fourth leader hailing from Maharashtra to occupy the post of Lok Sabha Speaker.
An eight-term MP from Indore, Mahajan was born to Usha and Purushotam Sathe in Chiplun in coastal Konkan region of Maharashtra and moved to Indore after marriage to late Jayant Mahajan.
Ganesh Vasudev Mavalankar, who was Speaker of the first Lok Sabha from May 15, 1952 to February 27, 1956, was born in 1888 at Baroda in Gujarat but his family originally belonged to Mavalange in Ratnagiri district, also in the Konkan region of Maharashtra, which was then in Bombay.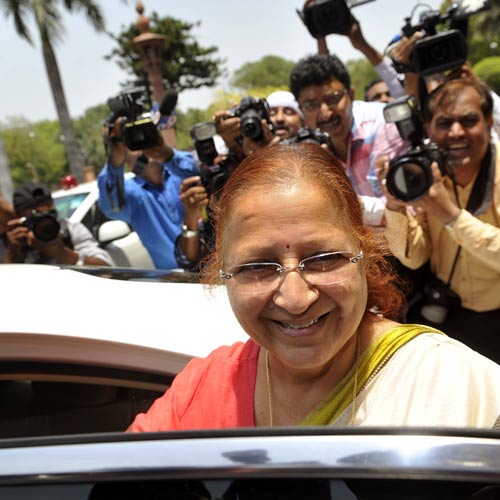 Picture: Arijit Sen/DNA
Congress leader Shivraj Patil, who hails from Latur in Marathwada region, was Speaker between July 10, 1991 and May 22,1996.
Shiv Sena leader Manohar Joshi, who also hails from Konkan region, was Lok Sabha Speaker from May 10, 2002 to June 2, 2004.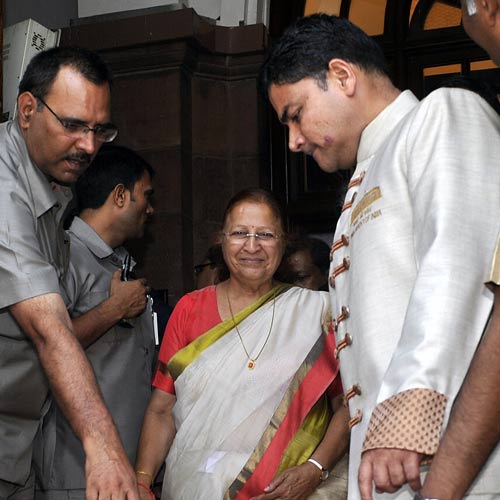 Pictures: Arijit Sen/DNA
Lok Sabha Speaker Sumitra Mahajan today remained non-committal on the issue of granting Leader of the Opposition status to Congress which does not have requisite numbers.
"We will discuss the matter and take a decision. There are several precedents which I will have to study. I will have to also see at the future," Mahajan said in her maiden press conference hours after being unanimously elected Speaker of the 16th Lok Sabha. She indicated that a Deputy Speaker may not be in place during the current short session of Parliament, suggesting there was hardly any time left.
On the next budget session, Mahajan said a lot of coordination among all sections of the House would be necessary so that the budget is passed before July 28. An Interim Budget along with a vote-on-account for spending up to July was passed in February ahead of the Lok Sabha elections.
With agency inputs