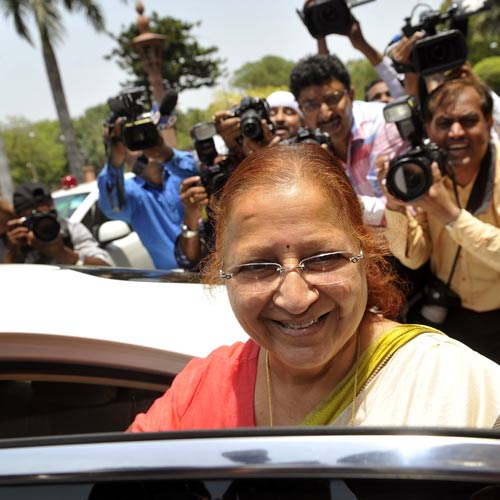 Lok Sabha Speaker Sumitra Mahajan has called an all party meeting ahead of the budget session that begins from July 10.
The issue of resolving whether there will be a Leader of Opposition in the Lok Sabha is one of the main issues likely to be discussed during the meeting.
The Congress and its allies have contended that it has the second highest number of 59 MPs in the parliament, which makes it eligible for the post.
The BJP has said that the Congress will only be embarrassed if they go to court to raise its demand to be assigned the post of the LoP as they do not have the required number of seats.
The Congress defended itself, saying that said that there is no hard and fast rule for gaining 10 percent of the total strength of the 543 member of the Lok Sabha to claim the post of LoP.