NHRC issues notice to state government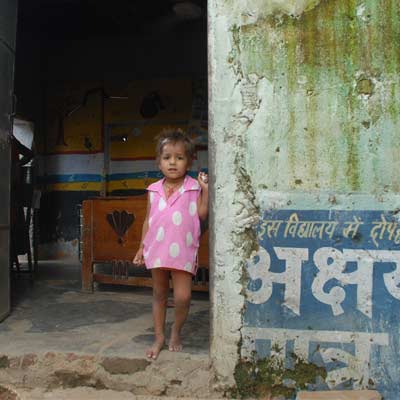 If a report by the PGI, Chandigarh is to be believed the children in Karnal, Yamuna Nagar, Panchkula and Ambala districts of Haryana are facing severe forms of malnutrition.
About 37.4% children from these areas were found to be underweight, while 42.8% suffered from stunted growth and 17.5% from wasting, the report stated.
And nearly all children in Karnal, close to 95% that is, were found to be anaemic.
Taking suo motu cognizance of the report, the National Human Rights Commission (NHRC) stated, "If true, raise a serious issue of violation of human rights of children in Haryana."
In lieu of the study, NHRC has issued notices to the state government for a response. They have also asked the director at PGI, Chandigarh, the institute that conducted the study, to provide the detailed report on the same, within the next six weeks.
The report also quoted Dr. Rakesh Gupta of the National Rural Health Mission stating that children with severe acute malnutrition have nine time higher risk of death than well-nourished children. He also said 53% deaths under the age of five in Haryana were due to malnutrition.
According to the World Bank, India is one of the highest ranking countries in the world when it comes to the number of children suffering from malnutrition. The prevalence of underweight children in India is among the highest in the world, nearly double that of Sub-Saharan Africa.
A 2009 report by IFPRI lists the states highest in the hunger index. Punjab, Kerala, Andhra Pradesh, Assam and Haryana top the list.
Here are the rest: