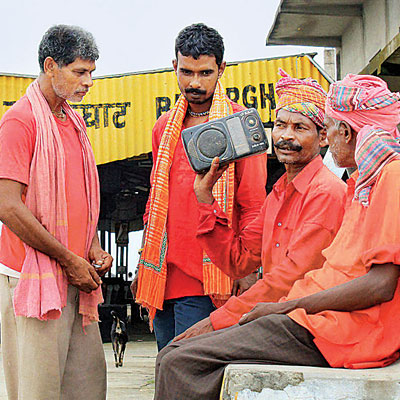 Keeping pace with the growing expansion of China's infrastructure across the border, Indian Railways on Tuesday gave a substantial boost to 23 projects in the Northeast, including 11 national projects.
In his maiden budget on Tuesday, railway minister DV Sadananda Gowda allocated substantially higher funds for projects related particularly to the northeast. Recently, the union environment ministry cleared various strategic border roads particularly on India-China border, which were delayed for several years.
"In 2014-15, an outlay of Rs 5,116 crore is earmarked for projects of Northeast. This is a 54 per cent jump over allocations in the previous years," the railway minister said in his budget speech.
Various projects of strategic importance were stuck for years due paucity of funds and some of them due to environmental clearances.
In fact, the railway ministry in consultation with the ministry of development of northeastern region headed by former army chief General VK Singh (retd) has given special impetus to these projects. In fact, Gen VK Singh has recently shot off a letter to the railway ministry for seeking completion of these much-delayed projects. The idea of creating 11 national projects, including one for Jammu & Kashmir and rest of them in the Northeast, which have strategic importance was mooted in 2010, but in the absence of funds, these projects have not taken off well. And these rail links will be used to to transport ammunition and armed forces in case of war with two of our immediately neighbour i.e China and Pakistan.
The rail link connecting Meghalaya with the rest of the country -- Dudhnoi-Mendipathar project -- which was scheduled to be completed last year was also mentioned in the budget including Lumding-Silchar rail line in Assam.
"With higher allocations and by close monitoring of works in this region, I hope these projects will soon get commissioned. And these measures will also give a boost to the state capital connectivity projects in the region," the minister added.
Projects like Dudhnoi-Mendipathar new line, Lumding-Badarpu-Silchar gauge conversion, and Harmuti-Murkongselek and Balipara-Bhalukpong lines found special mention in the rail budget.
Gowda also said that the railways ministry has tied up with the J&K government for bridging Udhampur-Banihal portion by bus so that passengers can reach Srinagar with one single ticket from origin to destination. "Now, the railways will focus on the completion of missing link of Banihal to Katra," the minister added.