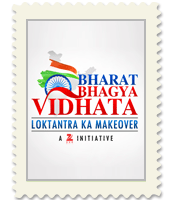 A state-wide mega Lok Adalat will be held on August 31, for the first time in the history of the judiciary, by the legal service authority in Tamil Nadu.
Acting Chief Justice of Madras High Court RK Agrawal and Chairman of the High Court Legal Service Authority Justice N Paul Vasantha Kumar had taken a decision to conduct such Adalats for all taluks and districts, in the Madurai Bench of Madras High Court.
Member Secretary of High Court Legal Service Authority Dr K Arul said this was the first time that a Lok Adalat has been proposed to be conducted for all districts. "All kinds of cases, motor accident claims, maintenance appeals, land acquisition appeals, family disputes, labour disputes and writ petitions will be taken for disposal in the mega Lok Adalat".
R Rajashekar, Registrar (Judicial) and Officer Incharge of High Court Legal Services Authority of Madurai Bench said seven sitting Judges of Madras High Court and retired judicial officers from various districts would settle the cases.
The target of the adalat is to dispose more than 1,000 cases in a day. Pre-litigation stage cases will be entertained in the mega Lok Adalat and no litigation charges and no Court fees will be collected from the parties, he added.
The Registrar said the settlements arrived at the Lok Adalat will be final and no appeal could be entertained in any of the Appellant Forum across the State. The Registrar also requested the people to make use of the Lok Adalat to settle long pending disputes.
Besides Chief Justice of India Justice P Sathasivam and Executive Chairman of the Legal Services, Justice G S Singhvi had decided to conduct a nationwide mega Lok Adalat, from Kashmir to Kanyakumari, on November 23, 2013. The decision was taken to dispose cases and reduce the number of long pending cases in various courts across the country,officials said.