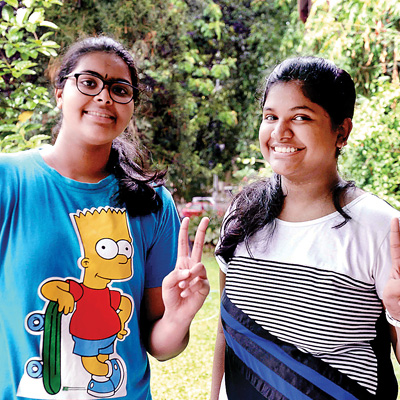 Breaking its previous records, the Maharashtra State Board of Secondary has registered the highest pass percentage in Secondary School Certificate (SSC) examination with 88.32%, a four per cent increase compared to the last year's 83.48%.
However, Mumbai's overall pass percentage has dipped a little, from 88.92 last year to 88.84 this year. Many schools got more than 90% pass percentage and a few got a 100% result.
The Konkan division secured the highest pass percentage with 95.57% while Latur division is the lowest with 81.68%. Pune division secured the third ranking with 92.35 pass percentage.
Girls in state have yet again outshone boys with 90.55% girls passing as compared to 86.47% boys.
Out of the 15,49,784 regular candidates who took the exams in state, 13,68,796 of them passed.
This year, out of the 3,500 city schools, 801 got a 100% result and 1,417 got a 90-99.99% result. On the other hand, 105 schools from state and 45 schools from Mumbai got a 0% result.
Students can get their marksheet from schools on June 26 at 3.00 pm. They can apply for recounting from June 26 till July 5 and for the photocopy of their answer sheets from June 17 till July 7. The Mumbai Divisional Board has started a helpline for students from Tuesday, which will be active till June 26.
Candidates can get their Maharashtra SSC Result 2014 by logging on to the following website: www.mahresult.nic.in.
Also Read:
SSC results: Mumbai girls make the city proud
SSC results: Differently-abled students from Pune shine bright
SSC results: Meet the slum kids who have outshone many
SSC results : Despite empty pockets, they hoped for a bright future
State statistics
15,49,784 candidates appeared
13,68,796 candidates passed
88.32 is the overall pass percentage of nine regions
8,46,761 boys appeared
7,32,218 boys passed
7,03,023 girls appeared
6,36,578 girls passed