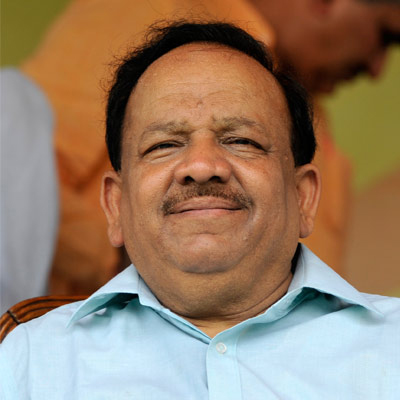 Delhi BJP president Harsh Vardhan on Monday said if Narendra Modi becomes the PM, a special plan will be brought to develop the areas of eastern Uttar Pradesh.
Vardhan, who was on a two-day visit of the eastern region of the state, said the condition of public health infrastructure was poor there. A few hospitals he visited there had only basic OPD services and no inpatient facilities.
The BJP leader toured Gorakhpur, Deoria, Maharajgunj, Siddharthnagar, Khushinagar and adjoining districts of eastern Uttar Pradesh.
"Gorakhpur is infamous for high incidence of encephalitis in the region. More than 6,500 people have died there since the disease was first detected in 1978. More than 500 lives were lost in 2012 and over 350 in 2013. But UP government has not even developed a coherent plan to combat the disease and fund deployment is abysmal," Vardhan said.
Vardhan also said though the region has great agricultural potential, nothing much has been done to secure the people from the ravages of annual flooding.
"The people are seeing an end to their difficulties through Narendra Modiji's assurances. What he has done for Gujarat's agriculture will be replicated here", he claimed.
"Modi is neither a fraud who promises the moon and runs away nor is he a short-term fixer. He has proved in Gujarat that he is capable of a permanent solution to the problems of people," Vardhan said.