The report lists the Congress president as the 12th richest political leader in the world.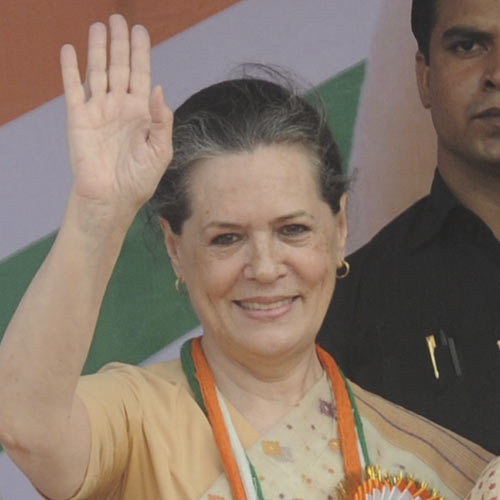 On their website, Huffington Post World has a report that claims Congress President Sonia Gandhi is placed No12 on the list of rich world leaders.
The report places Sonia Gandhi as richer than Elizabeth II, the Queen of England and Bashar Al-Assad, President of Syria.
In 2009 while filing her nomination for the Lok Sabha election, Gandhi, stated that she owns neither a car nor a house in India but she has an ancestral home in Italy valued at Rs18.02 lakhs.
Sonia Gandhi's assets, according to the affidavit, totalled Rs1.38 crore, nearly Rs1 crore less than what her son Rahul Gandhi reportedly has.
Gandhi's affidavit said that she had Rs75,000 in cash and Rs 28.61 lakh in bank deposits.
In addition she had mutual funds worth about Rs 20 lakh and Rs12 lakh in Reserve Bank of India bonds.
A sum of Rs.199,000 was deposited in post offices and Rs 24.88 lakh with the Public Provident Fund.
Sonia Gandhi's jewellery, weighing about 2.5 kg, was valued at Rs11 lakh while 88 kg of silver possessed by her was stated to be worth about Rs18 lakh.
She owns two plots of agricultural land totalling up to about 15 bighas and valued at Rs219,000. Their location is not mentioned in the affidavit.
Sonia Gandhi paid Rs558,000 in income tax for the assessment year 2008-09 and Rs32,512 in wealth tax.
But this report in one of the top websites in the world claims, the INC president has $2 billion wealth which is roughly Rs90,000 crores.
However, the report does not clearly state how it has arrived at the comparisons and monetary values of the leaders.
The Middle East according to the report is the richest region as 7 in the list of 20 come from there.