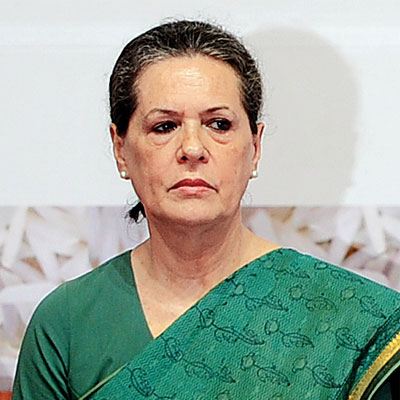 In a statement released on Wednesday, Congress president Sonia Gandhi expressed deep grief over the unfortunate accident of the Dibrugarh Rajdhani Express. Earlier, President Pranab Mukherjee and Prime Minister Narendra Modi too had expressed their condolences for the victims of the train mishap.
Home Minister Rajnath Singh, too, had condoled the death of the train accident victims.
At least five people were killed and eight others injured when the Delhi-Dibrugarh Rajdhani express derailed this morning at around 2.15 a.m. near Chhapra.
The derailment of the train in the Maoist-affected area of Chhapra in Bihar, on the day of a bandh called by them, has raised suspicion over what caused the accident. Bihar Chief Minister Jitan Ram Manjhi, however, had ruled out the involvement of Maoists in the mishap.