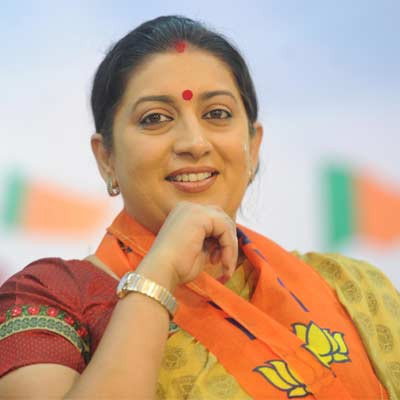 Smriti Irani, Union minister of Human Resource and Development (HRD), announced on Sunday that the ministry will soon open an online and personal interface program, comprising of institutions that will help curb unemployment.
The HRD minister, who was in the city to address the student of Symbiosis International Institute, said, "The interface will comprise of some of the best institutions, academicians and students from the country which will tell us how we can deregulate the challenges faced by premium institutions and student bodies."
In a quest to eradicate unemployment, the minister was unhappy with the fact that the market fails to provide employment to millions who graduate every year.
The unemployment rate in India has seen a consistent rise since 2011, when the rate was at 3.5 per cent to 2013, when it was at 3.7 per cent.
"We need to increase the skill of those who have been kept away from the fruits of literacy by allotting more funds to academic research. We will publicly announce a platform for everyone to engage with the MHRD so that we can bring forth a change in the education system," added Irani while expressing the importance of faculty.
It's the first time since the independence, that India has seen a woman take over the HRD ministry. Smiriti Irani said that she does not view the HRD from the prism of gender, but from the prism of possibility.