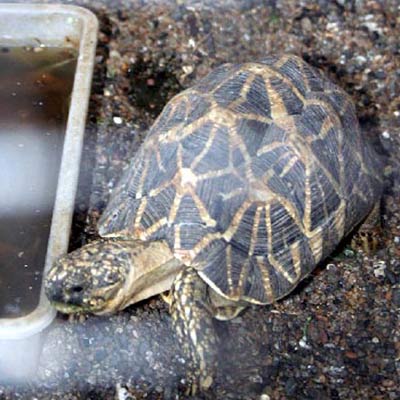 Sixty-two live star tortoises were seized from the Railway Parcel Office in Dimapur by the Wildlife Crime Control Branch (WCCB), a WCCB official said on Tuesday.
The tortoises were found concealed under fruits in two fruit crates parcelled from Delhi, said the Officer-in-Charge, Wildlife Crime Control Branch, Ailong Phom, who led the seizure.
The seizure was made on July 12 with the assistance of the Railways Protection Force and cooperation of the parcel office staff, Phom said.
Investigation was on by the WCCB of the state forest department along with Wildlife Crime Control Bureau, Government of India, to trace the trade network and apprehend those involved in it. An officer of the WCCB is in Nagaland to pursue the case, he said.