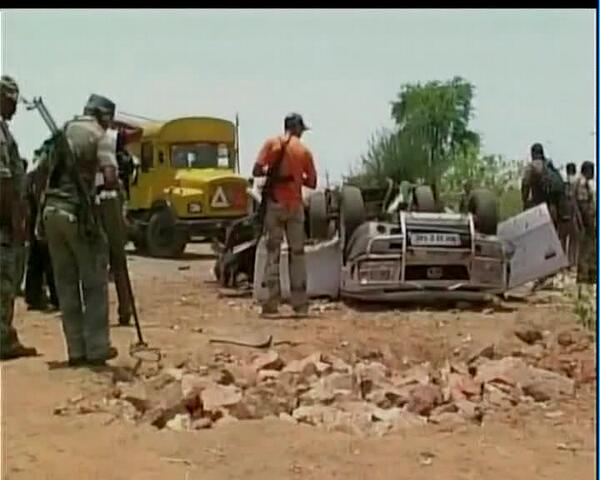 Six Maoists, including two women - one of them carrying a reward of Rs 1 lakh over her head - surrendered before police in Koraput district today to join social mainstream.
"Now the Maoists are mostly involved in extorting money from traders and contractors, and doing nothing for the the tribals. Hence, we decided to give up arms and return to social mainstream," said police quoting them.
According to police, Pramila Wadeka had joined the Maoist outfit in 2010 and was carrying reward of Rs 1 lakh against her name.
"Pramila was an expert in using weapons and planting landmines and IEDs. She was in the protection team of Akki Raju Hargopal alias RK, secretary of the Andhra Odisha Border Special Zonal Committee," said SP (Koraput) Awinash Kumar.
She has worked in Koraput and Malkangiri districts for her organisation and was directly involved in several offensives, he said.
The other Maoists were identified as Jeera Kendruka, Kadulu Mandingi, Musuri Sirika, Uttra Bingodika and Susmita Mandangi, all from Narayanpatna block.
Appealing other Maoists to surrender, the SP said, "cases of the surrendered Maoists will be considered for rehabilitation under the surrender policy of the state government."