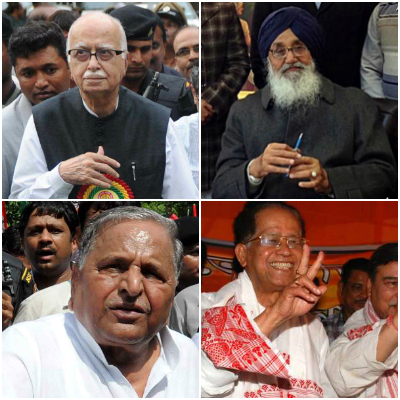 India is filled with young people, in fact, nearly 60% percent of our population are under 30. Yet most of our political leaders are over 60. Many are in their 80's. Most of what they say is not in sync with the country's aspirations. Why exactly aren't these leaders retiring or atleast becoming Governors?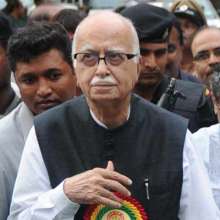 Lal Krishna Advani – The BJP's tallest leader, Lal Krishna Advani has been a long term aspirant of the Prime Minister position but hasn't realised that the Indian electorate wants nothing better than for him to retire and rest.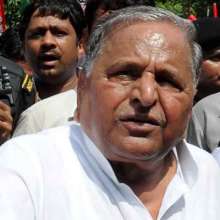 Mulayam Singh Yadav – If his 12th century views on women weren't enough, a few years ago, the leader had actually said, "The use of computers in offices is creating unemployment problems. Our party feels that if work can be done by a person using hands there is no need to deploy machines," while releasing the manifesto a few years ago.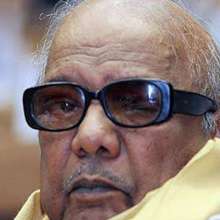 Muthuvel Karunanidhi - The 89 yr old patriarch of the DMK in Tamil Nadu is one of India's oldest practising politicians, besides being a bit too old for national politics, it seems even his heirs are fighting over who takes over the party next.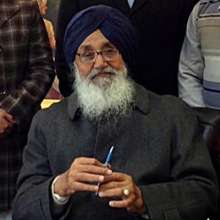 Parkash Singh Badal – The 86 year old leader of the Shiromani Akali Dal is the incumbent chief minister of Punjab and has held the position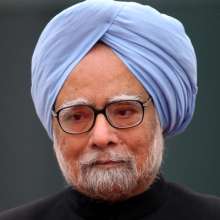 Manmohan Singh – His style of governance has done nothing good for the country in the last 10 years, from being terrible on the environment, he has been even worse for the economy. How long do we have to wait before he retires?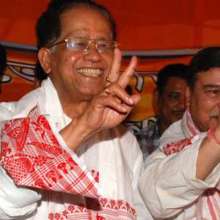 Tarun Gogoi – Tarun Gogoi is the incumbent chief minister of Assam and refused to step down even as illegal immigrants from Bangladesh have increased and religious riots between communities have flared up in the state.