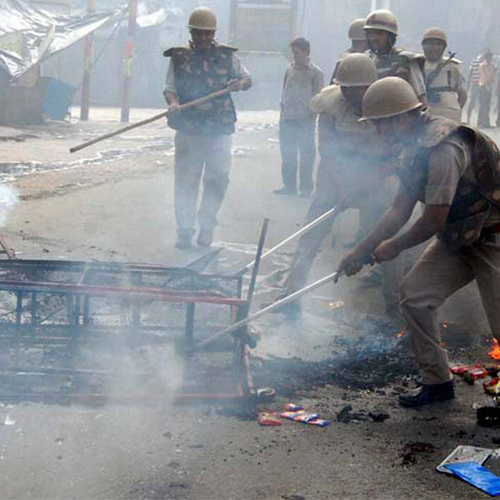 Six persons, including the alleged main conspirator, were today arrested in connection with the communal riots in Saharanpur, police said.
Moharram Ali Pappu, a former councillor, was arrested along with five RPT five others-- Mohammed Irshad, Danish, Mohammed Abid, Mohammed Sahid and Haji Mohammed Irfan, SSP Rajesh Kumar Pandey said. He said Moharram Ali Pappu was the "main conspirator" of the violence.
SSP Pandey said Pappu told police that on July 26, he gathered a mob and instigated it to carry out violence. The official said Pappu along with his accomplices also indulged in rioting. Kumar said he has told police about several others involved in the clashes and action will be taken against them after investigation. The SSP said most of those who had indulged in the violence have been identified through video footage and they are being arrested by the Crime Branch.
Action will be taken against all rioters under the Gangster Act, he said. A total of 89 people have been arrested for the violence, the SSP added.
Meanwhile, District Magistrate Sandhya Tiwari said tomorrow, the curfew will be relaxed from 10 AM to 4 PM in all police station areas.
For detailed updates on the Saharanpur riots, click here