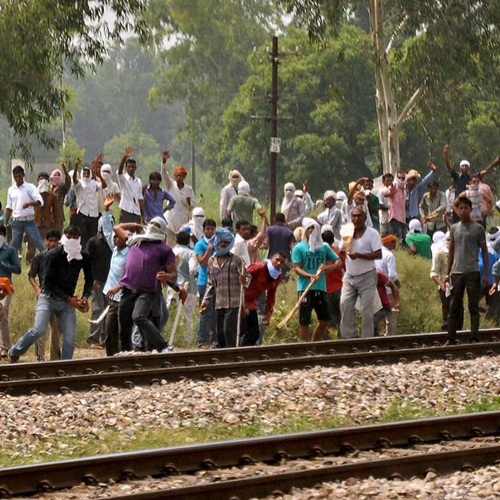 The situation was today tense, but under control, in the violence-hit Kanth area of Moradabad which witnessed protests over holding of a 'mahapanchayat'.
"The situation is calm but tension prevails in the area. Heavy police force has been deployed," Moradabad Commissioner Shiv Shankar Singh said. The issue of holding a 'mahapanchayat' in the Kanth area turned into a violent protest yesterday, during which BJP leaders including four MPs, and an MLA who was accused in the Muzaffarnagar riots were briefly detained.
Moradabad MP Kunwar Sarvesh Kumar Singh, Amroha MP Kunwar Singh Tanwar, Sambhal MP Satyapal Saini, Rampur MP Nepal Singh, MLA Sangeet Som and their supporters were among those detained yesterday.
The 'mahapanchayat', or gathering, was called by the state BJP in defiance of the state order, after a recent dispute in Kanth over removal of a loudspeaker from a temple led to communal tension in the area.
The 65 people, who were arrested yesterday during stone-pelting and firing and for blocking the Moradabad-Saharanpur railway track, will be produced before the judicial magistrate today, Singh said. District Magistrate Chandra Kant, who sustained serious injury in his eye has been referred to a Chennai hospital, he said.
Meanwhile, the railway track which was damaged during the protest is still closed.