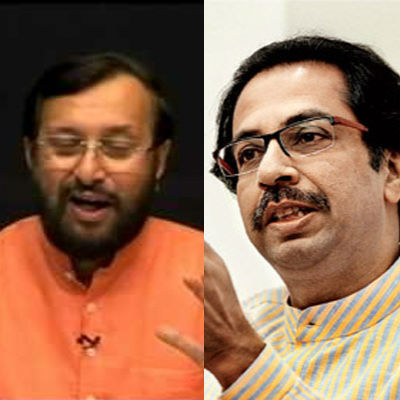 The proposed $17 billion nuclear power plant at Jaitapur could turn into a major point of friction between the Shiv Sena (SS), which is opposed to the project, and its ally the Bharatiya Janata Party (BJP).
Shiv Sena chief Uddhav Thackeray has said that the project is not in the interest of the local people and his party has consistently held protests at the site and hundreds of its members have courted arrest.
On Saturday, the party submitted a memorandum to Union environment minister Prakash Javadekar, urging that the project be scrapped, despite hundreds of crore being spent already on the plant. The project has already been given the environmental clearance.
The nuclear power project, which was approved in 2010, is coming up on a site at Madban village, near Jaitapur, the port town in Rantnagiri district. The six reactors (each of 1,650 MW) are being built by the French multinational Areva.
When commissioned, the 9,900 MW power plant will be the biggest in the world, that is even bigger than the Kashiwazaki Kariwa plant in Japan which has a capacity of 8,200 MW.
Much of the land required for the plant has been acquired and many of the project affected persons (PAPs) have been given compensation. With some of the leaders of the agitation agreeing to the enhanced compensation, the opposition has been considerably weakened.
Narayan Rane, Maharashtra industries minister and senior Congress leader, who hails from the Konkan region, played a major role in winning over many of the leaders. But Vaishali Patil, one of the prominent leaders of the movement, told dna that the villagers have set up local committees through which they are continuing with their agitation.
"The people voted for the Shiv Sena in a big way in the Lok Sabha elections in the hope that the party will persist with its opposition to the project," Patil said on Sunday.
Sources in the BJP said if the project is scrapped it would send a negative message to global investors, a situation that the party would like to avoid.
Power is one sector the BJP wants to give a major push. Besides, when the party was in the opposition, it had backed the Kudankulam nuclear plant, which has been built in collaboration with Russia. Also, the BJP did not oppose the Indo-US nuclear deal.
The option in the case of Jaitapur is to relocate the plant to another site. But a lot of work and money has already gone into the project, which is why it would be unwise to shift at this stage.
Senior BJP leader Vinod Tawde, who hails from the Konkan, said: "The central government will take into consideration all the objections raised by the Shiv Sena and the local people before taking a final decision."
Whichever way that may go, it is unlikely that a decision would be taken before October, when the state assembly elections are due to be held.