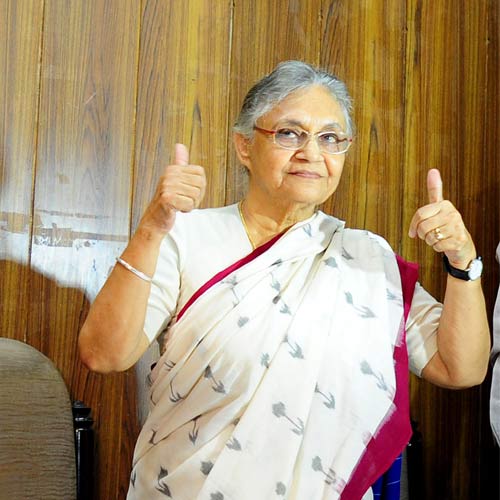 President Pranab Mukherjee has accepted the resignation of Sheila Dikshit as Governor of Kerala. He has appointed Justice (Retd.) Palaniswamy Sathasivam, to be the Governor of Kerala with effect from the date he assumes charge of his office.
Kerala Governor Sheila Dikshit had tendered her resignation on 26 August 2014, a day after she met President Pranab Mukherjee and Home Minister Rajnath Singh. The former Delhi chief minister was appointed the Governor of Kerala by the UPA-II government about five months ago.
Confirming the news developments she had said, "I submitted my resignation yesterday." Dikshit said she will speak on the issue only after she gets an official word on the acceptance of the resignation.
With this, Dikshit became the eighth Governor to have resigned since the Narendra Modi government came to power on May 26