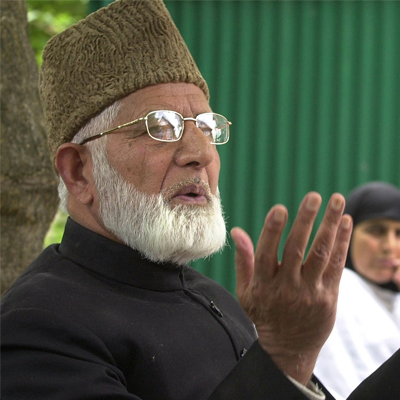 Leaders and activists of moderate and hardline factions of the Hurriyat Conference on Wednesday staged protests at separate places here, demanding an impartial probe into the killing of youths during street violence between 2008 and 2010.
Several activists of the moderate Hurriyat were detained during a demonstration at Press Enclave in the heart of the city, an amalgam spokesman said.
Hardline Hurriyat Conference activists, led by Syed Ali Shah Geelani, staged a sit-in at Hyderpora on Srinagar-airport road to press for a probe into the killing of youths during the unrest four years ago.
The protests coincided with the 4th death anniversary of Tufail Ahmad Matoo, a teenager whose death in police action in downtown Srinagar triggered the unrest in 2010. Prominent among those who were detained by police at the Press Enclave included Javid Ahmad Mir, Yasmeen Raja and Syed Bashir Andrabi.
Geelani, who is under house arrest at his Hyderpora residence, had convened a seminar on the killings. He broke the police cordon after the law enforcing agencies did not allow the invitees, including leaders of another Hurriyat faction led by Shabir Ahmad Shah, to attend the seminar.
"Geelani, Shah and others later staged a sit-in at the main road for nearly half-an-hour to press for an impartial and transparent probe into the killings," a spokesman of the hardline faction said.