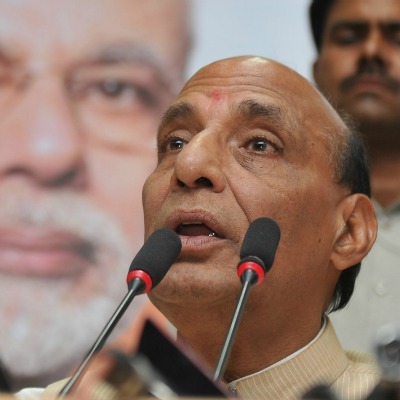 A senior Rashtriya Swavamsevak Sangh (RSS) leader on Thursday met Bharatiya Janata Patry (BJP) president Rajnath Singh here ahead of the declaration of the Lok Sabha election results.
Asked about the meeting, BJP leader Mukhtar Abbas Naqvi said: "This is a routine meeting. We are not discussing any political strategy."
It was reported earlier that Rajnath Singh had held meetings with RSS leader Suresh Soni.
(With agency inputs)