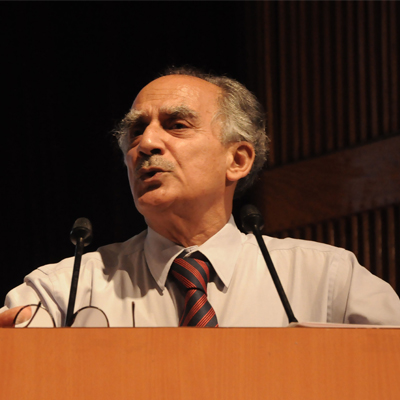 Arun Shourie, a leader of the BJP, is one of the frontrunners for the position of finance minister in Prime Minister elect Narendra Modi's cabinet.
In his interview with NDTV, he once again addresses the issue of how the term 'Secularism' has been prostituted in India.
When told about the lowest muslim representatation in lok sabha in over 50 years, he jumped to the defence of Narendra Modi. He said that since all 7 candidates that were given lok sabha seats lost, it is an indicator that if more were to stand, BJP would have lost all those seats too.
He also elaborated that Narendra Modi has two ways of approaching the situation of making Indian Muslims feel secure. He said, "The first being that he should continue to do what he has been doing all along. Expand opportunities by working with all groups." He suggested that they should be made secure through local administration. He also provided a creative solution of upgrading their craftsmen skills with new technologies to help them grow as a community.
The second approach he said was, "Its not Modi's task but yours (media's) and our (politicians') task to stop this debate on communalism vs secularism."
He went onto say that, "Secularism in India is now calling others communal. Secularism has been prostituted."
He also questioned, "Why every policy is now judged whether it has catered to a particular group or no, when secularism means that the individual should be the key concern of state policies and not groups."
ALSO READ:
RSS must keep a hawk's eye on the government: Arun Shourie
Narendra Modi will have a stronger PMO than that of Manmohan Singh: Arun Shourie