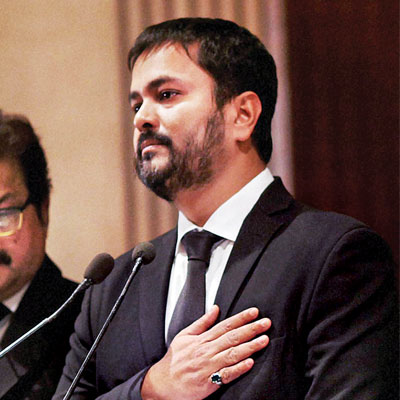 Hours before Sahara chief Subrata Roy Sahara surrendered to the Lucknow police on Friday, Sahara India reiterated its stand that the company has paid all the liabilities, except around Rs 2,000 crore. The company had maintained this stance in various Supreme Court hearings. It also claimed inaction from Securities and Exchange Board of India (Sebi), which according to the company, did not perform any verification in the last 16 months.
In New Delhi, meanwhile, Subrata Roy's son, Seemanta Roy, said his father is a law abiding citizen.
"It has been wrongly communicated in some reports in media that Sahara has to pay Rs 20,000 crore and Sahara could not prove its claim that Sahara has repaid. The fact is, the company has repaid all the liabilities of optionally fully convertible debentures (OFCD) except around Rs 2,000 crore," said a company communique. It also claimed that Sahara had desposited Rs 5,120 crore with Sebi.
"The company has given Sebi all the original payment vouchers, receipts and all other documents containing all details of esteemed investors — in more than 100 truck loads. Rest 20-30, truck load documents are lying in Mumbai godown and even though Sahara tried its best Sebi did not receive these documents," the release said. "These documents are absolute proof of our payments. But Sebi will not go through the same and that is Sebi's great strategy against Sahara."
The company also claimed that it has deposited Rs 5,120 crore with Sebi, which is lying with it for the last 16 months for repayments (with buffer amount) and that Sebi has only managed to disburse Rs 1 crore in this period.
"Meaning no payment demand is there from across the country. Anybody will say and agree that if there were dues that Sahara did not pay, then in the last 16 –17 months, there would have been at least one complaint against Sahara," explained the release. "Had there been a situation of non-payment, there would have been bloodbaths and suicides."
"The 31 August 2012 order (of the Supreme Court) says that after Sebi's verification, if there are partially or fully fictitious accounts, then that amount will go to a government account. But in the last 17 months, Sebi has not done even 1% verification. It is a great strategy of Sebi and that is why the sword is continuously hanging on us," it added.