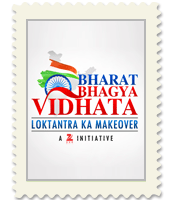 The Supreme Court on Thursday pulled up the Centre for failing to provide the CBI with all documents and files related to the coal block allocation scam from 1993 to 2009.

The court directed the Centre to hand over all relevant documents within two weeks to the CBI, which would look into the disappearance of certain vital papers. A bench headed by justice RM Lodha asked the CBI to give a list of documents, files, information sought by it within five days to the coal ministry, which would furnish them within two weeks thereafter.

"You (Centre) cannot do like this. Your explanation that files are being searched is not reasonable. This will not help," the court said.

The court slammed the government for not lodging FIRs on missing files and asked the Centre if "it is an attempt to destroy the records in the case".

"Four months have already passed. Have you filed an FIR for missing files. Is it an attempt to destroy the records. Truth must come out and reach its logical conclusion," the bench said while noting that missing documents are related to financial aspects of the allocations.

"This cannot be left as it is. Why a case has not been registered so far? Proper report has to be lodged to find out if it has been stolen or destroyed," the bench said.

"For any reason if files are not available or lost or stolen or destroyed, tell us when will you lodge a complaint with the CBI," the bench asked attorney general GE Vahanvati, who, appearing for the coal ministry, assured that the ministry would do the needful if documents are not traced.

If any documents remain untraceable, then the coal ministry has to lodge FIRs with the CBI within a week, the bench said. The CBI assured the court that it will complete the investigations by December 2013. The CBI will file its next status report by October 22.