On his 100th birth anniversary, DNA remembers Sam Jamshedji Maneckshaw, popularly known as Sam Bahadur, the first Indian army officer to be promoted to the rank of field marshal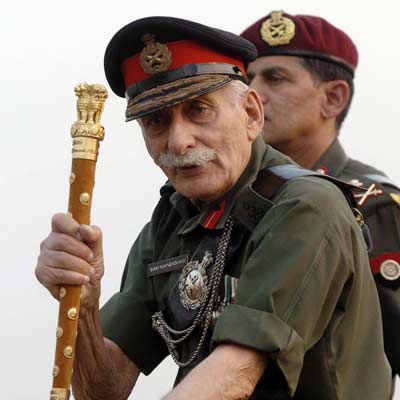 Sam Jamshedji Maneckshaw was born in Amritsar to Parsi parents in the year 1914.
Maneckshaw, a Padma Vibhushan awardee served the Indian army for nearly four decades. His ability to wear his successes lightly on his sleeve is what makes him a hero among the army circles and also among the common people.
Sam who aspired becoming a doctor like his father ended up enrolling himself in the Indian army when his father refused to send him to a medical school in London. Known to be a courageous and blunt person, Sam became a national hero after the Indian forces, under his command, won a campaign during the Indo-Pakistan war of 1971.
He was also known for his witty remarks and jibes. For instance, his comment on the military knowledge of politicians acquired much fame as well as criticism. He said,"I wonder if those of our political masters who have been given charge of the defence of the country can distinguish between a mortar and a motor; a gun from a howitzer; a guerilla from a gorilla, although a great many resemble the latter."
His service to the nation in five wars, including the World War II and the dedication towards his career is the reason why the Indian military believes it's time the country endows him with the Bharat Ratna.
Sam breathed his last at the age of 94 in 2008 in Wellington, Tamil Nadu.
Also read: Ayaz Memon's piece that gives insights into the national heroes' personality
Read an obituary for Sam Bahadhur, here
Also read: He planned, conducted, and won the 1971 war