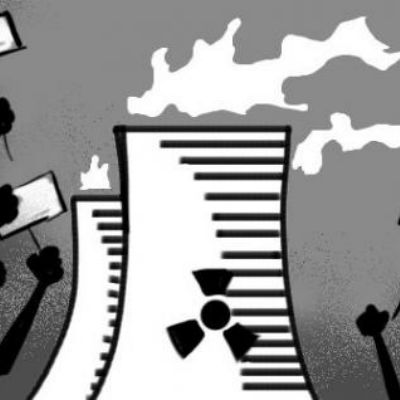 The road map for units 3 and 4 of the Kudankulam Nuclear Power Plant should be ready by July after which work can begin on implementing the General Framework Agreement signed between Russia and India.
It also emerged on Monday that India has paid more for "enhanced security measures" for the Kudankulam Nuclear Power Plant after the 2011 Fukushima Daiichi atomic disaster in Japan.
"We have just signed the protocol. We are awaiting nod from Indian side...after the India's overview authority (Atomic energy Regulatory Board) gives its nod. They are also checking seismic activity in the area. So by July we should be ready with a road map after which we can start implementing the General Framework Agreement," S Kirienko, Director General of Rosatom told a press conference.
India and Russia signed a GFA on unit 3 and 4 in April this year after crossing the hurdles of the Civil Liability Nuclear Damage Act 2010. The GFA could not be signed in October last year when the then Prime Minister Manmohan Singh had visited Russia. The GFA could not be signed then as Moscow had raised objection over some clauses of the CLND Act.
V Asmolov, first deputy general of Rosenergoatom, the Russian nuclear power station operations subsidiary of a state-owned company, said, "We had received a request from India for enhanced safety measures. Of course India had to pay more for such kind of system. The Kudankulam plants have four channels of safety system."
"This can lead to immediate stopping of chain reaction in case of crisis. The system will ensure water supply for cooling of the reactor even if there is a black out for 24 hours," Asmolov said.
He was speaking at the sidelines of Atom2014 Expo, a conference organised by Rosatom, a Russian state atomic energy body.
"The system will also help faster cooling of the reactor in case of a crisis. The plant is one of the safest in the world and has both active and passive security measures, which are independent of one another," said Mikhail Bykov, Deputy Chief Designer of Rosatom.
Units 1 and 2 of Tamil Nadu-based Kudankulam Nuclear Power Plant (KKNPP) have been built with the help of Russian assistance at the cost of Rs 17,200 crore.