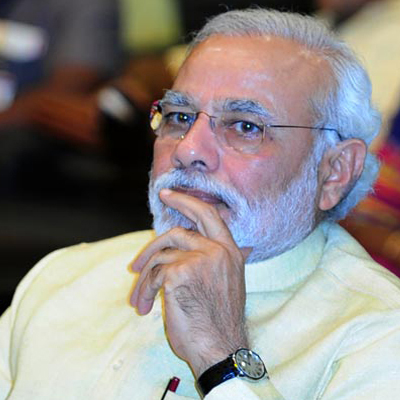 More than two years have passed since Supreme Court (SC) of India directed the central government to implement the ambitious river interlinking project but the file related to issue has been biting dust till date and the present National Democratic Alliance (NDA) government also seems to be going slow and careful on this path.
As a GoM formed on river interlinking by United Progressive Alliance (UPA) was abolished in June, the Union water resources ministry headed by Uma Bharti is now preparing a cabinet note to decide on way ahead from Prime Minister Modi led Union Cabinet.
A brainchild of the former NDA government under the then prime minister Atal Bihari Vajpayee, the river interlinking project aimed to link major rivers in India which involved diverting of India's two biggest rivers - Ganga and the Brahmaputra. The project had taken birth in the backdrop of an acute drought that had hit India.
River interlinking in simple terms means inter basin transfer of water from water surplus areas to water deficit areas.
The pre-feasibility reports of all 30 identified links had been completed by the National Water Development Agency (NWDA). However, the huge capital intensive project, worth Rs5.6 lakh crores as envisaged in 2002, could not take off.
After the February 2012 order by a SC bench headed by the then Chief Justice of India SH Kapadia which said that the "national interest must take precedence over the interest of the individual states", UPA government had formed a Group of Ministers (GoM) on river interlinking under Pranab Mukherjee but the GoM didn't even meet for once.
SC had also observed that "state governments are expected to view national problems with a greater objectivity, rationality and spirit of service to the nation and ill-founded objections may result in greater harm, not only to the neighbouring states but also to the nation at large."
UPA, however, had put the issue in cold storage due to frequent run in with state governments on issue of federalism vs state.
People advocating for river interlinking project may have again started dreaming about it seeing the light of the day but officials at the water resources ministry remain unsure.
Asked about the issue, the Union Water Resources Minister Uma Bharti refused to comment on the issue. "I will not give any statement on this issue. I will only speak on it 2-3 months later," Bharti told dna.
Environment minister Prakash Javadekar had also said that government will proceed carefully on the issue by first taking those inter-basin rivers that are close to each other.
"After the SC order a high level committee was formed but that committee has been a non-starter with no meeting till date. Then a GoM was formed on the issue by UPA which was abolished by NDA government few days ago. The water resources ministry is now pondering over what to do and may soon send a note to cabinet on the matter to seek way ahead," a senior water resources ministry official told dna.
"Moreover, a lot of states do not want to go ahead with these projects, for fear of losing surplus water and thus getting states to agree for is not an easy task. These projects are going to be costly and not everyone is ready to put in such amount of money. Not just that river interlinking faces stiff opposition from a big section of environmentalists too," said the senior official.
Another factor that could lead to slowing of project is "international concerns" as concerns of our neighbouring countries would have to be addressed before taking up of interlinking of rivers originating in another country like Brahmaputra.
The first major river interlinking project that may go through is Ken-Betwa link (between MP and UP) but that has its share of problems.
"Ken-Betwa river interlinking project (between MP and UP) may go through but others may face stiff problem. Here both MP and UP governments had signed an agreement too. But it requires forest clearance and that is still not there," the official explained.
Ken-Betwa link has also been under attack even though Madhya Pradesh Chief Minister Shivraj Singh Chouhan​ has called it as his top priority and has already spoken about asking PM Narendra Modi to expedite it. It would also result in submergence of nearly double the total forest land of the Panna Tiger Reserve and that may also come under severe criticism and become a major obstacle for this project.
Concept of river interlinking was first taken up by SC in 1994 and then in 2002 which had pushed the then NDA government to take up the issue. It had again got court's attention in 2012.
The 30 identified river inter-links envisage benefits of 25 million hectare of irrigation from surface waters, 10 million hectare by increased use of ground waters and generation of 34,000 MW of power apart from the benefits of flood moderation, navigation, water supply, fisheries, salinity, pollution control etc.