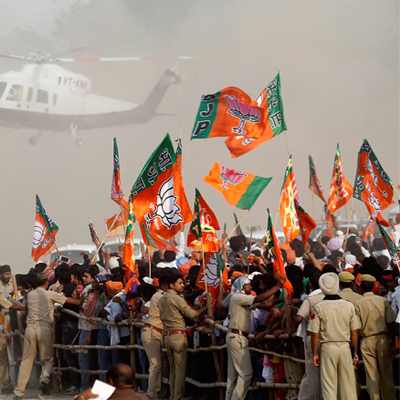 BJP was making impressive gains in the Lok Sabha elections with the party leading in 150 seats out of 285 seats for which trends were available across the country.
The ruling Congress was lagging behind with leads in only 36 seats. BJP's Prime Ministerial candidate Narendra Modi was leading with 1.43 lakh votes in Vadodara in Gujarat and Congress President Sonia Gandhi was leading with over 3000 votes in Rae Bareli.
Among the political parties, TMC was ahead in 14 seats followed by AIADMK and Shiv Sena were leading in nine seats each. Samajwadi Party was leading in eight seats, TRS in six seats, TDP in four seats. The newcomer Aam Aadmi Party was leading in four seats.